[11/12/2017 02:34]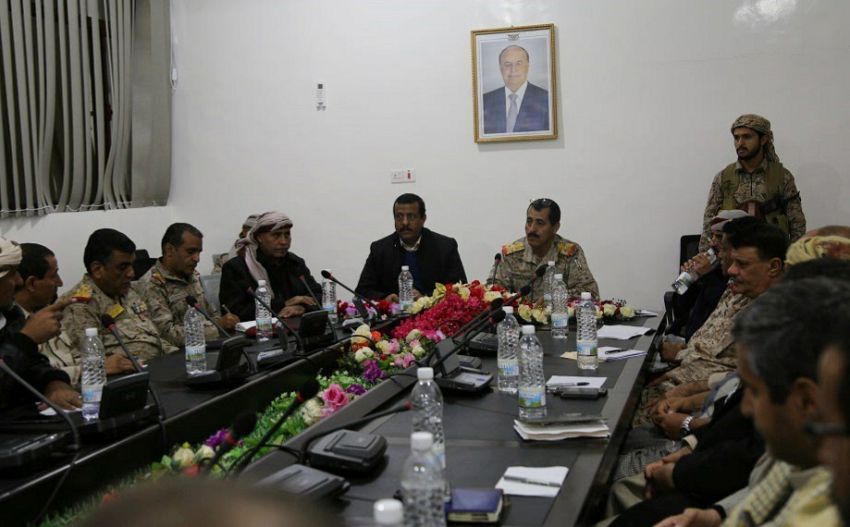 MARIB-SABA
The Security Committee of Marib and the chief of staff have jointly approved an emergency plan for receiving scores of families fleeing the horrors and genocidal atrocities of the Houthi radical rebel militia that has controlled the capital Sana'a early this month.

The militia quelled by brutal force an uprising led by the former President Ali Saleh and killed him on December 4 but the brutally violent campaign on Saleh's loyalists and other oppositionists to the militia is still going in the capital and other parts of north Yemen.

This prompted a wave of displacements to Aden and Marib provinces both under the government's control.
Marib security meeting discussed the plan's mechanisms regulating the reception and registration and accommodation of newcomers to Marib and vetting identities to prevent possible Houthi infiltrators.

In the meeting, the deputy governor Abd-Rabbu Miftah condemned the Houthi militia's massacres of killing and blowing up houses of oppositionists in the north including members of the GPC, the party of the slain Saleh.

He said that things have changed after the uprising against Houthis in the north vowing that the government "will not let down the civilians and political and military leaders in the Houthi-controlled provinces vulnerable to this militia's terrorism and atrocities."




---

Water Minister participates in the first high-profile meeting on the fair transition

Yemeni embassy in Riyadh first station abroad to see launching of smart ID cards

Yemen condemns Israeli occupation forces' resumed aggression on Gaza

UN Security Council condemns acts of piracy and attacks on ships by the Houthi militias

President al-Alimi warns of delay of facing challenges of climate changes

President al-Alimi holds meetings with participating presidents in COP 28

President al-Alimi, Member of PLC al-Zubaidi participate in COP 28

A sister city agreement signed between Taiz and Djibouti governorates

Yemen, Morocco sign judiciary cooperation agreement

Prime Minister initiates roundtable discussions between government and UN in Aden