[27/11/2017 05:30]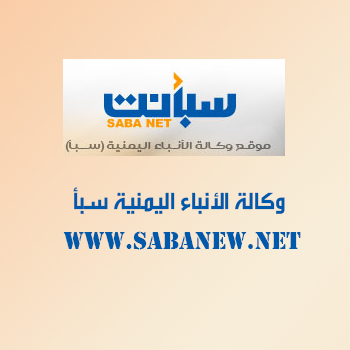 ADEN-SABA
Yemen's top relief aid official has condemned the Houthi-Saleh militias' seizure a shipment of child medicines in Ibb province this week.

In a statement to Saba, the Chairman of the Supreme Committee for Relief Aid (SCRA) Abduraqib Fatah said the shipment, a grant from the Save the Children Organization, was on a van bound for the Red Seaport city of Hodeidah when the rebel militias intercepted it in Ibb.

He said that the "the rebel militias continued seizing and looting of humanitarian aid and medical relief supply a terrorist act that further complicates the already too complicated humanitarian situation in Yemen."

Fatah called on: the UN organizations to pressure on the militias to end their abuses against the people of Hodeidah and their interception of relief aid convoys, a practice that obstructs the donors' and SCRA's humanitarian access to the different provinces; Humanitarian Coordinator Jamie McGoldrick to quickly intervene and press the militias to release the van and utter a clear condemnation of the militias' acts and clearly tell where he stands toward these abuses; the international relief organizations to decentralize aid distribution from Sana'a into five main federal centers to, among other things, avoid the militias' interception highways; and the international community to pressure the militias into handing over all the sea and air ports to the internationally recognized government saying the militias' continued unlawful hold on these crossings poses a serious threat to the safety of international shipping and global security. "The militias uses al-Hodeida and Al-Saleef (Red Sea) ports to seize humanitarian relief aid and smuggle arms," he said.

"Since the beginning of this year, the rebel militias' abuses of humanitarian and relief aid have reached 48 in the form of interception, looting and sale of these aids in the black market. The revenues were used to finance their hostilities."





---

Kuwait reaffirms continuous humanitarian support to Yemen

Al-Sa'adi discusses with UN advisor humanitarian situations in Yemen

Ambassador Yaseen discusses with French official latest developments in Yemen

Military source: 10 soldiers killed in two terror attacks by Al-Qaeda

Eryani: Increasing parricides in Houthi-controlled areas a result of radicalisation

Solicitor-General discusses with ICRC improving forensic medicine

Saudi Arabia, Jordan affirm support for Presidential Council & peace in Yemen

Yemeni-Kenyan relations discussed

Bin Mubarak appreciates Norwegian efforts to push peace in Yemen

Saudi Arabia, Egypt confirm support to efforts of political solution in Yemen