[21/11/2017 02:32]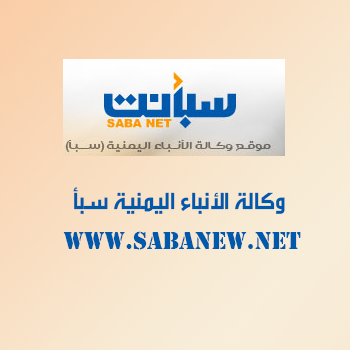 MARIB-SABA
The International Committee of the Red Cross has an assistance shipment for Marib in store to be provided during the remaining months of this year; the assistance includes 600 water tanks, 1300 water filtering units, eight tent classrooms for IDPs and a mortuary fridge with 40 corpse capacity.

The assistance was unveiled by the chief of the ICRC mission visiting Marib Eng. Mohammed Madaghesh during a meeting between the team with the Deputy Governor of Marib Dr. Abd-Rabbu Miftah in the government-held province on Tuesday. The mortuary fridge will be granted to the main public hospital of Marib.

Miftah highly appreciated the ICRC's interventions wishing for their expansion in proportion to the magnitude of the humanitarian needs that Marib needs as a safe haven for tens of thousands of people who displaced by the Houthi-Saleh rebel militias.





---

Three civilians injured among them child by Houthis' drone assault in Marib

Defense Minister visits headquarters of Joint Forces Command in Jizan

Masam removes 1,201 Houthi landmines within a week

70 breaches on Saturday by Houthi militias against the UN-sponsored truce

Houthi militias blamed for 1432 breaches of the UN-brokered truce in Taiz

Up to 165 breaches of the UN-brokered truce by Houthis over past couple of days

Human Rights Ministry condemns Houthi militias' crimes against civilians

Chief of Staff discusses with ICRC delegate situations of kidnapped in militia's prisons

Yemeni Network for Rights condemns Houthi burning of African immigrants' tents

PM visits Aden Refineries and reviews the steps to implement plan to restart it