[29/10/2017 08:27]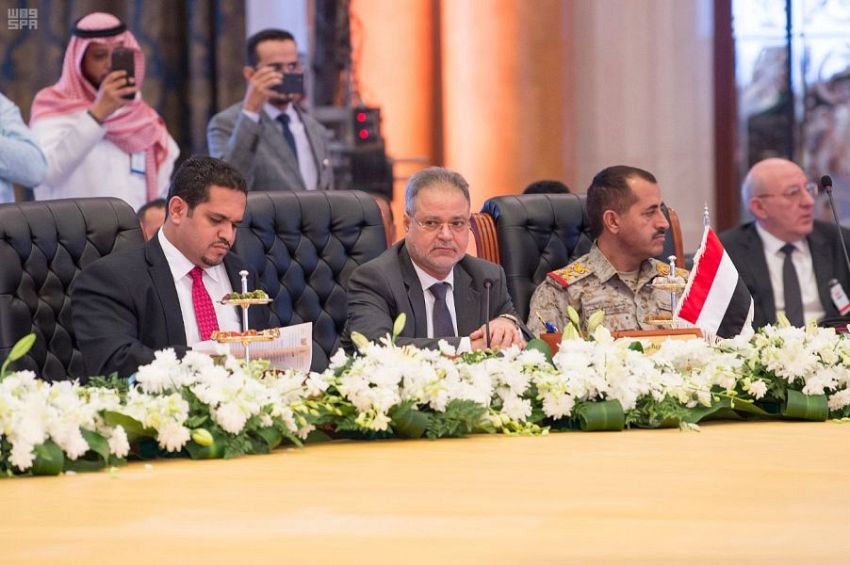 RIYADH-SABA
Human Rights Minister Mohammed Askar said the Houthi-Saleh rebel militias have shelled cities, crowded markets and committed massacres against unarmed civilians causing the death of 11,746 people, among them 695 women and 1239 children.

Addressing a meeting of the foreign ministers and chiefs of staff of the Arab Coalition member countries in Riyadh on Sunday, he said that "the militias wreaked a huge havoc in the infrastructure as they used the public and private properties as outposts for their fighters and parks for their military vehicles."

"The militias," he said, "used some of the properties as training centers, recruited more than 20,000 children to fuel their war and turned residential areas, roads and farms as landmine fields."

He said that the militias "planted more than half a million landmines in the provinces they invaded and adopted the policy of gaging media outlets and personnel."

"And committed and is still committing the crimes of abducting, forcible disappearance and torture of young activists, media bandits and political oppositionists to them."

He said that the militias' committed 14174arbitrary arrests, 2899forcible disappearances and 850tortures.

"More than 480 detention sites have been recorded and 5000 persons are still detained and forced into disappearance inside these prisons, the (Human Rights Ministry) has their names list.These detainees still live in hard conditions in the militias' prisoners. The ones released suffer bad health and psychological conditions."

He said that his ministry is working to expose the magnitude of the gross violations that the militias commit against the people and expose the Iranian and Shiit religious lobbies and their puppet organizations that advertise and exaggerate the radical militias' victimization.

He said that many local and international CSOs, instead of defending human rights against violations, devoted themselves to the rebel militias' terrorist acts and promoted them. "Some of them (the CSOs) exploited the war for personal gains by serving certain political agendas."

He said "the militias set up 6,000 CSOs to implement their agenda." The local organizations prepare "falsified and fake reports to the international and UN organizations which, unfortunately through the (pro-Iran)infiltrator lobby in them, take the reports as true without questioning them and verifying their authenticity.

Thiswas manifested clearly in the latest UN report on Children and Armed Conflicts in which the government and its backer Arab Coalition were blacklisted as child right abusers based falsified documents originating in these local CSOs and processed by the lobby that Iran anonymously steers inside the UN organizations.

He said that the continuity of the militas' takeover undermines human rights in the areas they control. "Therefore there must be a decisive defeat of the rebels and a comeback of the state," he said.


---

Interior Minister discusses with UN humanitarian coordinator promoting cooperation

Ambassador al-Eradah discusses with Mauritanian oil minister Safir's developments

Presidential Leadership Council chairman congratulates US President on Independence Day

Chairman of Presidential Council sends congratulatory message to the President of Belarus

Al-Mahrami: We are ready to stop war if we find real partner in Sana'a

Mujalli: He who recruits children, brainwashes them with terrorism has no will for peace

FM discusses with Jordanian counterpart preparations for joint committee's meeting

Industry DM. calls businessmen to invest in home

Presidential Council member Tariq Saleh discusses security developments in Taiz axis

Civil Organization condemns Houthi bombing of homes in Amran