[23/09/2017 04:07]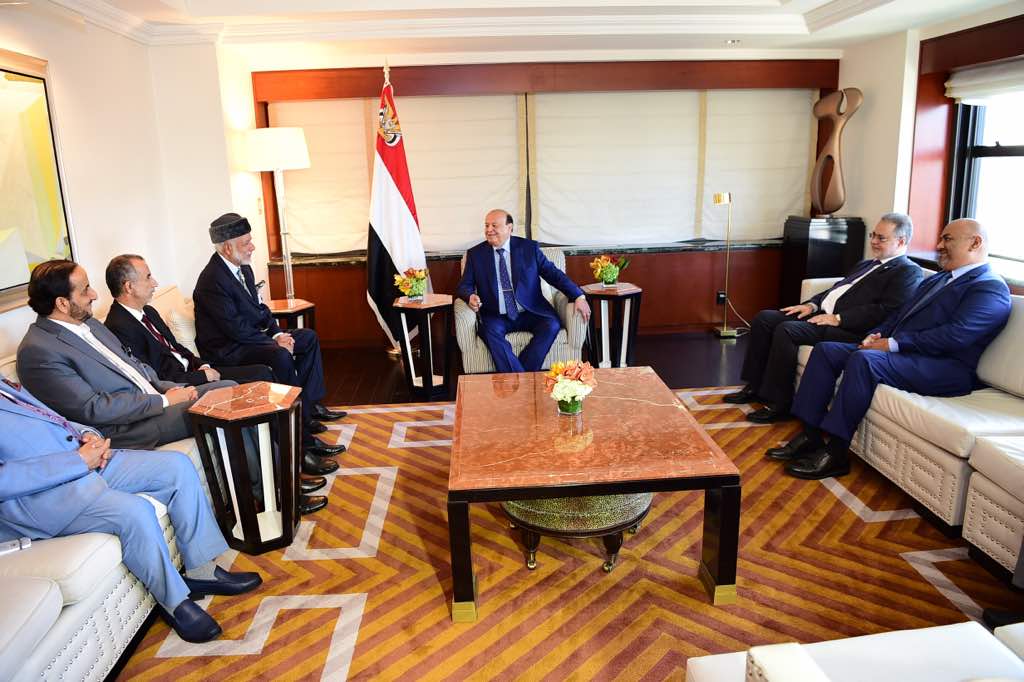 NY-SABA
In a meeting with the Foreign Minister of the Sultanate of Oman, Yusuf bin Alawi in New York this evening, President Abdu Rabbu Mansour Hadi has affirmed his commitment to peace to save Yemeni blood and restore peace and stability.

Hadi said he hopes for a peace that fulfills the Yemeni people's social contract ; the outcomes of the National Dialogue Conference reinforced bay the UN resolutions especially UNSC resolution no. 2216.

Hadi acquainted Alawi about the Yemeni developments in stages since the GCC Initiative was brokered to unseat Saleh of power peacefully , to the Yemeni people's engagement in a transitional National Dialogue to the moment the Saleh-Houthi alliance's overthrow.

The Omani minister affirmed his country's support until Yemen overcomes its challenges and restores its stability back.

He said that Oman will "work with President Hadi to stop the bloodshed and set up the pillars of peace that the Yemeni people deserve."



---

President Hadi praises significant advancements gained by armed forces in different flashpoints

President Hadi learns from Marib's Governor on the overall situation in the governorate

President Hadi: Wresting Bayhan districts from Houthi militiamen a step toward retaking all regions

Hadhramout Governor informs president on latest developments

President is briefed on the victories of the army in Osailan, Shabwa

President emphasizes activating COCA, revising performance of CBY

President receives Russian Ambassador on ending duty in Yemen

Shabwa new governor sworn in front of president Hadi

Mohammed bin Adyeu appointed advisor of the President of the Republic

President Hadi receives Saudi Vice Defense Minister