[21/08/2017 12:33]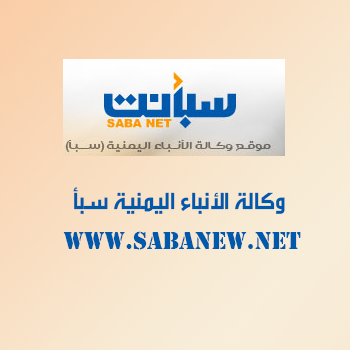 MANAMA-SABA
Prime Minister Ahmad Obeid bin-Daghr received on Monday ambassadors of the Arab and foreign countries to Bahrain, mainly Ambassadors of Group 18, who are sponsoring the Gulf Initiative in Yemen.

He briefed them on latest developments in Yemen and the humanitarian conditions over Houthi-Saleh's war on the state and the Yemeni people.

"We are not war advocates but it was imposed on us and on our people by Houthi-Saleh's militias with help of Saleh's republican guard forces and took control of the capital Sana'a after killing and looting capabilities of the people and overthrew their national project Yemeni people agreed upon in the National Dialogue Conference and signed by Houthi and Saleh factions," said bin-Daghr.

He added that they are keen on imminent, permanent and inclusive peace to end the war and a peace that does not sow seeds for future clashes. This will not achieved only through completing the GCC Initiative and its Executive Mechanism, implementation of the outcomes of the National Dialogue Conference and the UN Resolution 2216.

Protecting security and stability of Yemen, Gulf and Arab World is a priority to the international community, said bin-Daghr, noting that the Iranian danger is threatening Arab and international security.

Despite being far away from Yemen but it intervene in Arab issue and has been working on training Houthi militias since 2000 to have a hand to threaten our security and security of neighbors and to impose its hegemony on international outlets led by Bab al-Mandab, he said.

It (Iran) has tried more than once to destabilize security of marine navigation via Houthi military operations of targeting ships ion Mocha recently.

He added that Yemen does not have ballistic missiles that reach shrine territories of Mecca and Taif and other Yemeni cities but Iran made these missiles and trafficked them to Houthi militias.

He called on the International Community to take firm action to stop these interferences that damage joint interests and impose a threat to the world.

He talked about the militias' practices of controlling the state's revenues and transferred them for war effort, wasting Yemen's reserve estimated at USD 2.5 billion and banning pay salaries of the employees, as well as rejection all peace agreements.

Bin-Daghr concluded his speech by re-affirming that Yemen will continue to be peace supporter and fighter against terrorism and extremism and that Palestinian issue is the key Arab issues and splitting of Arab nation aims at taking us away of Palestine and its right for regaining the state.

For their part, the ambassadors of the 18th countries sponsoring the implementation of the GCC Initiative and others appointed here confirmed their support to the constitutional legitimacy in Yemen and implementation of the UN Resolutions and the three peace foundations; the GCC Initiative, the Outcomes of the National Dialogue Conference and the the UN Resolution 2216.

They also confirmed support to Yemen's unity, restoring the state and upending the coup.






---

F.alhusary: Al-Eryani meets with Chair of Spanish Parliament Committee on Foreign Relations

FM discusses with Italian counterpart latest developments in Yemen

F.alhusary: Yemen, Cuba discuss bilateral relations

VP acclaims troops' heroic fighting against Iran-backed Houthi militiamen

FM, Italian SP review Yemen developments

Dep. Interior Minister stresses importance of international cooperation in combating terrorism

Al-Wali and Al-Qobati discuss strengthening cooperation with UNCTAD

VP congratulates Emirati counterparts on the Golden Jubilee of National Day

FM meets WFP deputy CEO

Yemeni-Turkish security cooperation discussed