[03/04/2017 02:12]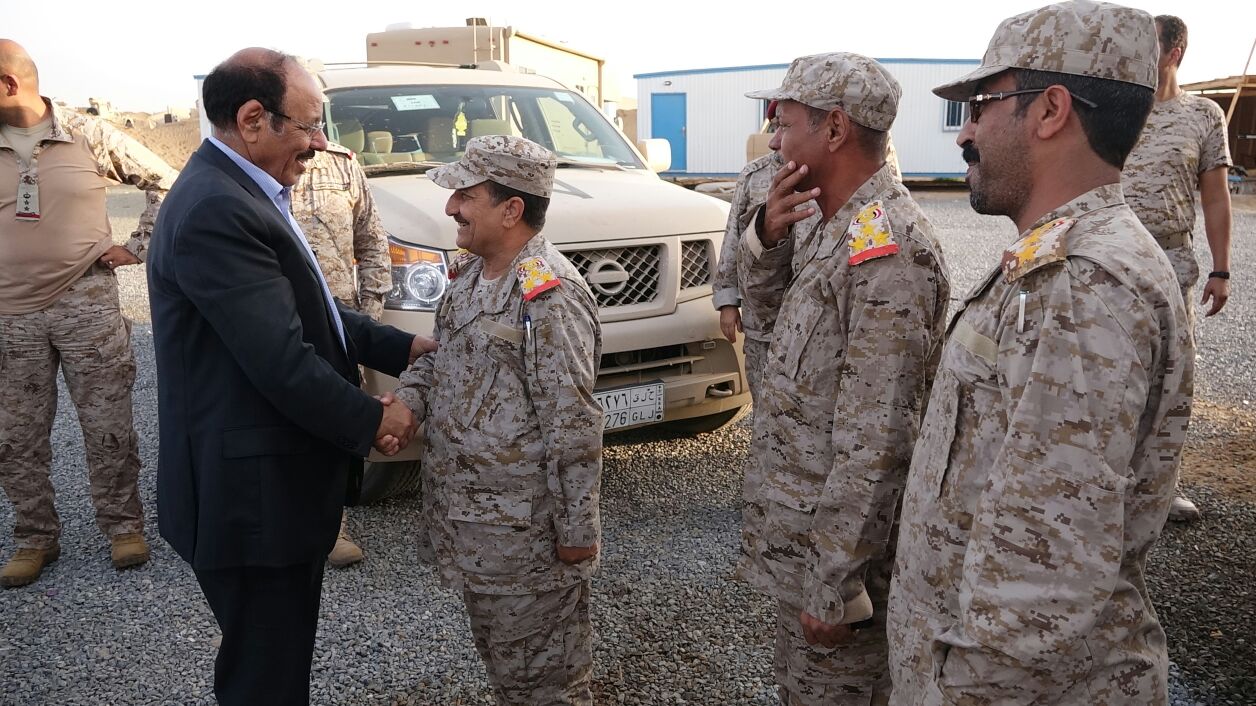 Hajja(Saba)- Vice President Ali Mohsen Saleh has made several inspection visits during the past few days to the Fifth Military Region during which he inspected conditions of fighters and the ongoing military operations in Midi and Haradh fronts.

He was briefed on field developments, implementing admirable plans and moral spirit of the National Army's heroes. He praised the courageous fighters and their sacrifices for deterring rebel militias.

He also highlighted efforts of Arab Coalition led by Saudi Arabia for providing logistic and military support for the ongoing operations.

While he brought good news that the victory is nearing, he argued fighters to exert double efforts in battlefields, telling them to be loyal, patient and integrated.

Then, the Vice President held several meetings with Commanders of the Fifth Military Zone arguing them to accurately carry out military plans, exert more efforts, have patience, be ready for sacrifice and to always be in the fields to ensure achieving aims, led by restoration the state and deterring rebel militias.

In the meeting attended by military commanders from Saudi Arabia, Saleh commended brotherly support of Arab Coalition's leaders for deterring rebels.

He called upon all military forces to gather around the legitimacy and fight militias, who preferred killing and committing crimes and rebelled against accords agreed by the majority of Yemenis and sponsored by brothers from Arabs and friends from international community.

For their part, military commanders confirmed readiness of different units to carry out military operations and duties required from them to defend their homeland and gains of Yemeni people.



---

Yemen welcomes UNSC's statement, reiterates its stance in support of peace

Miftah stresses re-organizing UN organization's works in Marib

Yemeni-Egyptian discussions over transport cooperation

Al-Maliki says the coalition carried out operation against Houthi military targets

Saba explores collaboration with BTA

Ambassador Mujalli confers with Polish official over Yemeni nationals trapped on borders with Belarus

Yemen participates in 34th session of the Council of Arab Transport Ministers

Samaritan Purse's interventions in Taiz discussed

Army liberates strategic sites in Marib

Marib Dep. Governor calls on relief organizations to aid thousands IDPs