[12/12/2022 07:30]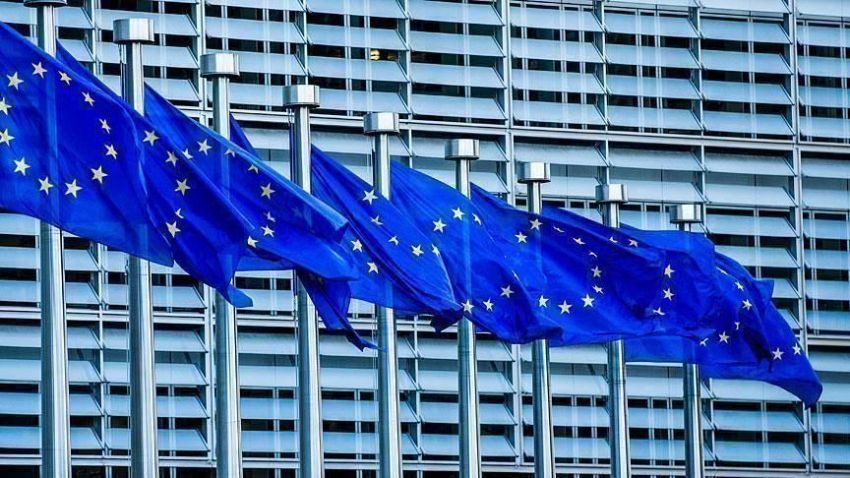 BRUSSELS-SABA

The European Union has reiterated commitment to support Yemen's unity, independence, sovereignty and its territorial safety and confirmed its full support to Chairman of the Presidential Leadership Council Rashad al-Alimi.

The EU also underlined support to peace efforts and the inclusive settlement brokered by the United Nations and the UN envoy for Yemen.

In a release after the meeting for the European Union held Monday here, the Foreign Minister of the Union praised the constructive approach of the government of Yemen during the UN Truce and the continuous efforts exerted by active regional bodies, mainly Saudi Arabia and Oman regarding extending the truce.

Renewing its full support to efforts of the UN Envoy for Yemen Hans Grundberg, he called upon Houthis to abandon extremist positions and to join constructively the UN envoy's envoy.

The release called upon parties to continue fruitful participation with the UN envoy's efforts, direct efforts to ceasefire and support the envoy's proposals for triple framework (Political, Security and Economic) to realize inclusive and just settlement to conflict in Yemen with full political participation of woman across different levels.

He pointed out to EU support to integrated approach covering all levels and focus on supporting and coordinating the mediation and dialogue initiatives and ceasefire.

The EU foreign minister underscored significance of resuming the truce and extending it, in addition to keeping all accompanied necessary measures for expanding it, including opening roads of Taiz and other provinces, keeping oil shipments to Hodeida Port and flights from and to Sana'a.

He strongly condemned repeated Houthi terrorist militia's drone-attacks on infrastructure of ports in Yemen led by attacking Dhabbah Port on October,21.

The European Union urged Houthis mainly to respond to UN calls of appeasement and self-control while continuing negotiations to renew the truce and extend it, emphasizing stopping all attacks and repeated European concern over spread of weapons technology liked drones and rockets in the region.

The EU called upon all parties, mainly Houthis to release kidnaped people and all hostages, who have been arrested illegally and forcibly, stressing putting an end to torture and sexual violence in Houthi militia's detention cells and gender violence, including defenders of human rights and journalists.

The EU's release confirmed that the Union will increase its humanitarian support to Yemen for 2022-2023, pointing out to contribution of the Union by more than 1.3 billion € of assistances and is still concern over the deteriorated humanitarian condition in the country.

The EU called upon all donors to direct financial support to Yemen through multi-party humanitarian system to ensure better coordinated and more effective humanitarian work.

The release of the European Union emphasized necessity of responding to the humanitarian duty in supporting the Yemeni people as the international response still suffer from lack of financing.


---

Water Minister participates in the first high-profile meeting on the fair transition

Yemeni embassy in Riyadh first station abroad to see launching of smart ID cards

Yemen condemns Israeli occupation forces' resumed aggression on Gaza

UN Security Council condemns acts of piracy and attacks on ships by the Houthi militias

President al-Alimi warns of delay of facing challenges of climate changes

President al-Alimi holds meetings with participating presidents in COP 28

President al-Alimi, Member of PLC al-Zubaidi participate in COP 28

A sister city agreement signed between Taiz and Djibouti governorates

Yemen, Morocco sign judiciary cooperation agreement

Prime Minister initiates roundtable discussions between government and UN in Aden