[17/10/2018 06:47]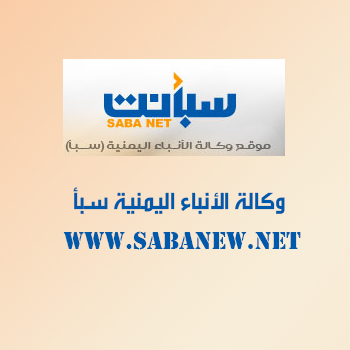 ADEN-SABA
The Yemeni political parties and forces have confirmed their support to the state position rejecting the organized campaign targeting Saudi Arabia.

In a release issued on Wednesday, the political forces stressed necessity of facing all distorting and misleading campaigns targeting Saudi project of realizing more transform and reforms and limiting its developing capabilities for serving its people and Arab and Islamic nation.

The General People Congress, the Yemeni Congregation for Reform, the Yemeni Socialist Party, the Nasserite Union System, Justice and Construction Party, Yemeni Rashad Party, al-Nahdha Movement for Peaceful Change, Arab Socialist Ba'th Party, the National Integration Party, the Peace and Development Party, Popular Forces Union and the Republican Party signed the release.

The political parties expressed full solidarity with brothers in Saudi Arabia and totally rejected of anything harming it.

The parties confirmed the historical role of Saudi Arabia in facing challenges facing our Arab region and dangers threatening Arab and international economy, the international security and terrorist expansion, especially at this critical moment.

The parties also denounced media campaigns against Saudi Arabia and the Arab Coalition for Supporting Yemen's legality by anybody including Arab and foreign kitchen have become disclosed and bare as having agendas in Yemen.

They stressed rejection of all plots and activities against the Kingdom for imposing economic penalties on it, using political pressures, trying harming and insulting it and reject any monopoly for accomplishing illegal gains.

The political parties and forces confirmed that Saudi Arabia is the strong, honest and struggling castle of the Arab and Islamic Nation in facing dangers threatening the region and its security and stability.

They also confirmed that threateningof imposing sanctions does not target only Saudi Arabia but also the whole region and harms international cooperation for combating terrorism and international peace and security.





---

FM: Evacuating all Yemeni citizens in Port Sudan evacuated

Arab-Chinese Forum puts emphasize on the unity, sovereignty and territorial integrity of Yemen

MASAM removes 875 Houthis-laid landmines in a week

Leadership Council chair praises GCC for supporting Yemen and its just cause

Higher Education Minister reviews with ILO implementing apprenticeship program

President al-Alimi convenes high-profile meeting includes Speakers of Parliament, Shura Council

Family killed and wounded as they drove over Houthi landmine in north Yemen

National Investigation Committee holds discussions with a team of Yemen Sanctions Panel

Eryani condemns Houthi storming of annual meeting of Baha'i sect and arrest of 17 participants

Dr. Abdullah al-Alimi praises American role in fighting terrorism, controlling weapons smuggling