[08/03/2018 01:29]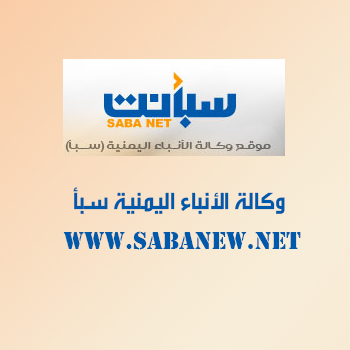 GENEVA-SABA
The Yemen Journalists Union said it documented 300 violations to have been committed against media personnel and outlets since the onset of 2017.

In a seminar held on the sideline of the 37th session of the UN Human Rights Council(UNHRC) in Geneva on Wednesday to address freedom of expression abuses in Yemen, Nabeel al-Oseidi a member of the Union said the Houthi radical rebels committed 204 violations, which is, in percentage, 68% of the total 300violations.

Al-Oseidi said that the violations included "103 abductions, 37 blockages of news and social networking websites, 43 attacks and threats, 31 incitement campaigns, 29 cases failed attempts to kill journalists, 17 cases of confiscating journalists and media institutions' properties, 11 court trials, 11cases of detainee torture, eight cases of dismissal from job, eight cases of prevention from news coverage, five cases of prevention (of media institutions) from operating, three cases of journalist killing, and 3 casesinvolving the issuance of regulations suppressive and restrictive to media."

He cited the continued detention of 13 journalists at the hands of Houthis for more than two years and one journalist at the hands of al-Qaeda in Hadhramout. "

He also pointed to the Houthisdetention of two TV journalists, Abdullah Qabel and Yusuf al-Ayzari two years ago, in a weapons cache at a military camp in Dhamar, to expose them to the Arab Coalition air strikes, which indeed led to their killing. The Houthisdetainment of activists in military sites which they anticipate to be hit by airplanes has been a common practice in their warfare tactics.

A former detainee in Houthis jails Yusuf Ajlantold his story of three arrests, in the latest of which Houthis held him for one year and 45 days exposing him to severe torture.

During his lengthy imprisonment, he said, that the militants "continuously hang me upside down and assaulted me to the point of bleeding" as blood trickles from his body wounds down to the head. He said that the interrogator "threatened torape me and physically eliminate me and my daughter, wife and father if I did not confess to have done things" I did not do.
His family was not allowed to see him and psychological torment methods were used against him.


---

President al-Alimi convenes high-profile meeting includes Speakers of Parliament, Shura Council

Family killed and wounded as they drove over Houthi landmine in north Yemen

National Investigation Committee holds discussions with a team of Yemen Sanctions Panel

Eryani condemns Houthi storming of annual meeting of Baha'i sect and arrest of 17 participants

Dr. Abdullah al-Alimi praises American role in fighting terrorism, controlling weapons smuggling

Dr. Abdullah al-Alimi confers with British Ambassador over international efforts to revive political process

President al-Alimi praises UK's support for the Yemeni people

Health Ministry team participates in 76th session of the WHO's assembly

Al-Sharjabi approves $5 mln contribution to addressing the risks of the tanker "Safer"

Yemen participates in the Banking, Economic Arab-European Conference in Paris