[22/08/2017 03:15]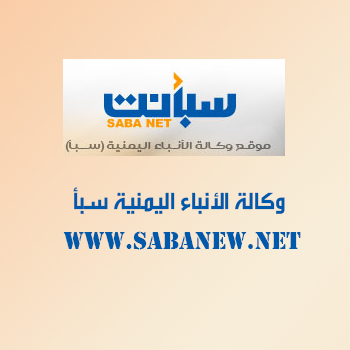 NEWYORK-SABA

Yemen Local Administration Minister has affirmed that the situation in Yemen deteriorated due to the military coup carried out by the Houthi-Saleh militias against the legitimate government led by President Abdu Rabbu Mansour Hadi.

He affirmed, in a speech delivered in a symposium arranged by Yemen and Saudi Arabia missions to the United Nations in New York, that the solid diagnosis of Yemen's crisis is a key to a comprehensive resolution.

In the symposium entitled "partners for the sake of permanent peace in Yemen", Fatah spelt out that the militias staged a war against references of the National Dialogue Conference, refused the GCC-brokered initiative and the UNSC resolutions on Yemen, causing the deteriorated humanitarian situation.

He explained that 20.000.000 Yemenis need humanitarian assistances, 10.300.000 Yemenis are in an urgent need to assistances, 14.400.000 persons lack drinking water and sanitation, 14.100.000 lack food, 14.800.000 persons need essential health care, 4.500.000 persons suffer from malnutrition, 1.700.000 children and women suffer from cute malnutrition, 11.300.000 IDPs need protection, 4.5 IDPs lack shelters, 463.275 are infected with watery diarrhea (cholera), 3.400.000 pupils could not join schools, and 10,811 civilians were killed and 64,850 others were wounded.
He hailed efforts exerted by the UN organizations in Yemen, affirming that they work in the fields of relief and control of cholera, emphasizing that these organizations receive all support and facilities from the Yemeni government and Yemen's Higher Committee for Relief.

The minister noted that the legitimate government demands donors and organizations to provide relief and assistances, but some assistances are still distributed by the militias, stressing the importance of distribution relief and assistances from governorates and ports run by the government, not from ports run by the militias.

Fatah mentioned that the Arab Coalition's countries led by Saudi Arabia and the United Arab Emirates provided relief aids through the King Salman Center for Relief and Humanitarian Aids, the UAE Red Crescent, the Kuwaiti Relief Committee to all governorates without any conditions.

He explained that the King Salman Center for Relief and Humanitarian Aids could provide food assistances and medicines for Taiz and Sa'ada, and that the UAE Red Crescent and the Kuwaiti Relief Committee covered most Yemeni governorates.

The minister affirmed that the Higher Committee for Relief had suggested the application of decentralization in the relief work through dividing Yemen into five relief centers.


---

Deputy Planning Minister meets with Deputy Director of OCHA and head of Belgian MSF Yemen mission

Doha: Qatari PM receives Yemen's Prime Minister Dr. Maeen Abdulmalik

Yemen denounces terrorist attack on Turkish Security Directorate

PM arrives Doha in state visit to Qatar

Houthi militia bombard Yemen besieged city with artillery shells

Security Council's members renew support to UN Envoy for peace in Yemen

President al-Alimi congratulates on anniversary of establishing China

Erada and Bin Nahid lay foundation stone for completing Marib International Airport project

Arab Parliamentary Union condemns Houthi intransigence and insistence on rejecting dialogue

Cabinet discusses developments in internal and external situations