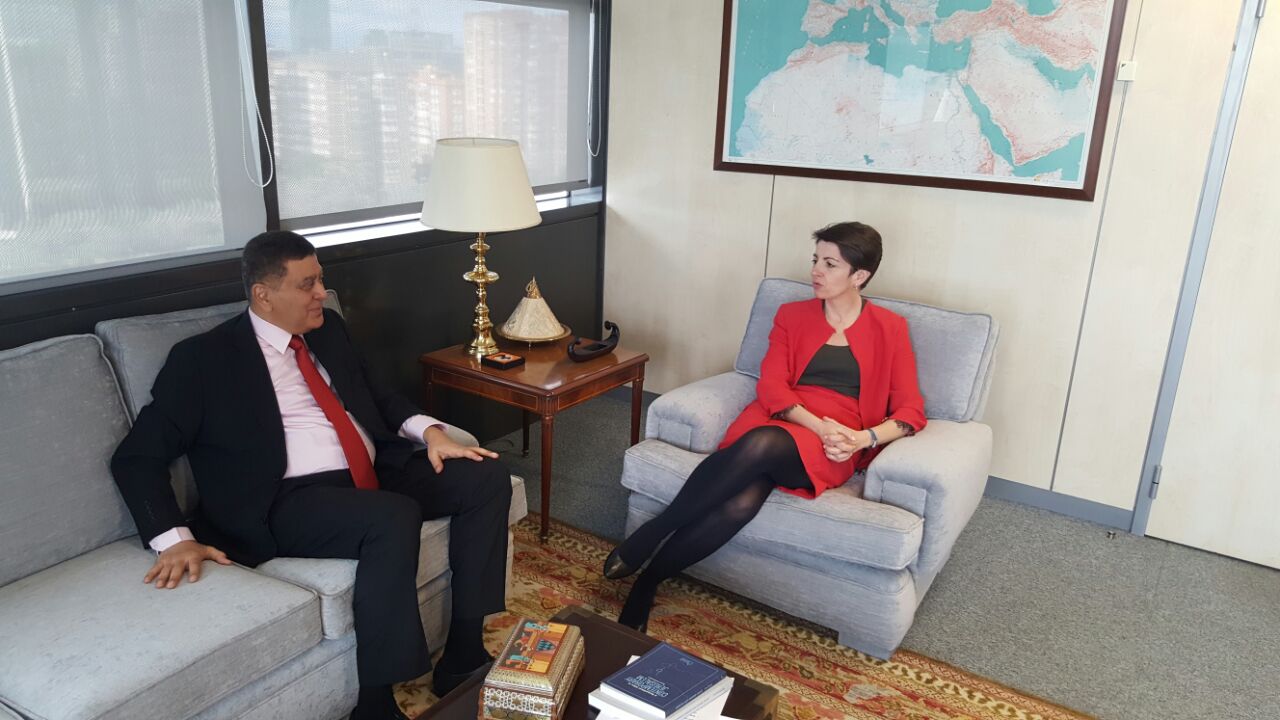 MADRID-SABA
Yemen's Ambassador to Madrid Nabil Maysari has handed over a report on Yemen's catastrophic humanitarian situations and the Houthis' violations of human rights to Eva Felicia Martínez Sánchez the Director-General for Maghreb, Africa and the Middle East in the Spanish Foreign Ministry.
Maysari briefed Sanchez her on the ongoing developments in Yemen and the government's efforts to confront the difficult humanitarian situations in Yemen and maintain the battle against terrorism.
Sanchez expressed her government's concern about the current situations in Yemen. She said that Spain supports the government, and, with other European partners and the whole international community, Spain is supporting political settlement in Yemen.