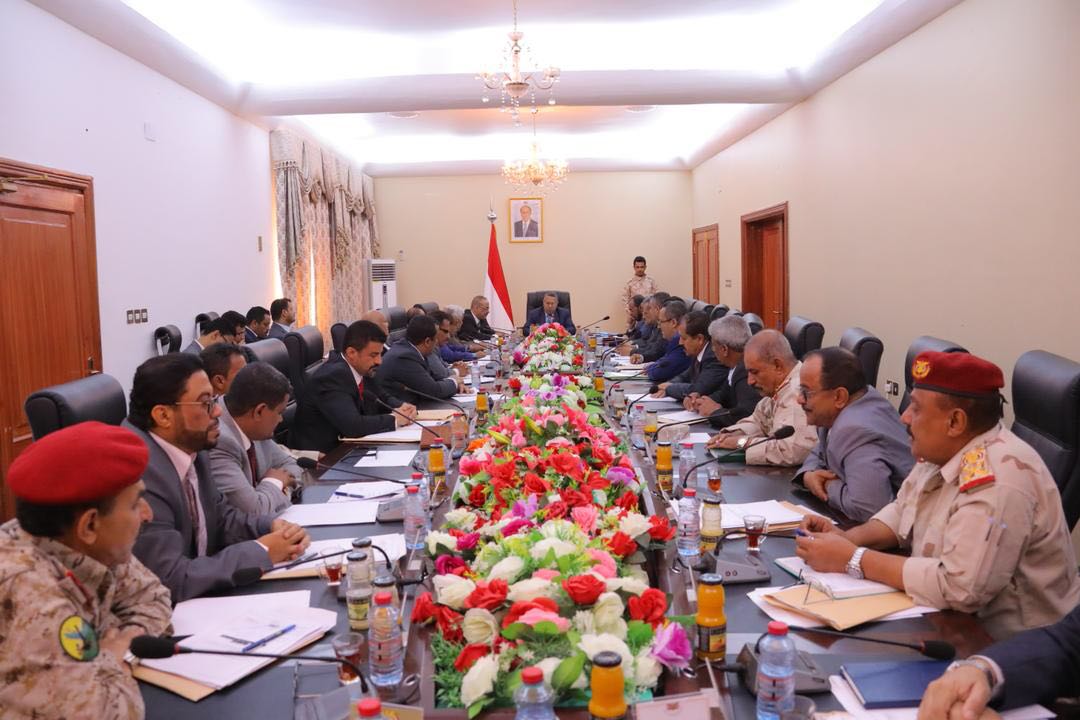 ADEN-SABA
Prime Minister Dr Ahmed Obeid Bin-Dagher presided over a meeting of the Cabinet on Wednesday in the interim capital Aden. The meeting included the governors of Aden, Luhj, Al-Dale'a and Abyan provinces.
Several senior military commanders also were in attendance.
The Prime Minister has underlined the importance of getting all regions cleared of the rebellious militia. He stated that it is very necessary to drive the militia out of all areas in order to eliminate the coup d'état and stop the Iranian expansion in the region.
The Council of Ministers has condemned the killing of mosques' orators in Aden. The last murder incident targeted the speaker of Athowar mosque in al-Ma'lla, Sheikh Showqi Kamadi who was killed on Monday by unidentified gunmen.
The Cabinet has put much emphasize on the need to establish a united military and security decision and action. To this end, the Council suggested that all ,military and security units must be controlled by the official authority of both Ministry of Defense and Ministry of Interior.
The Council of Ministers banned any crackdown operations unless there are accurate information and investigations, and warrant order in advance by the general attorney is necessary.
The Deputy Premier, Minister of Interior Eng. Ahmed Al-Maissari provided the Cabinet with a detailed report about the security situation in the interim capital Aden.
The governors of Luhj, Al-Dale'a, Abyan and Acting-governor of Aden also reported to the Council of Ministers about the topics related to security and services situations and requirements in the four provinces.