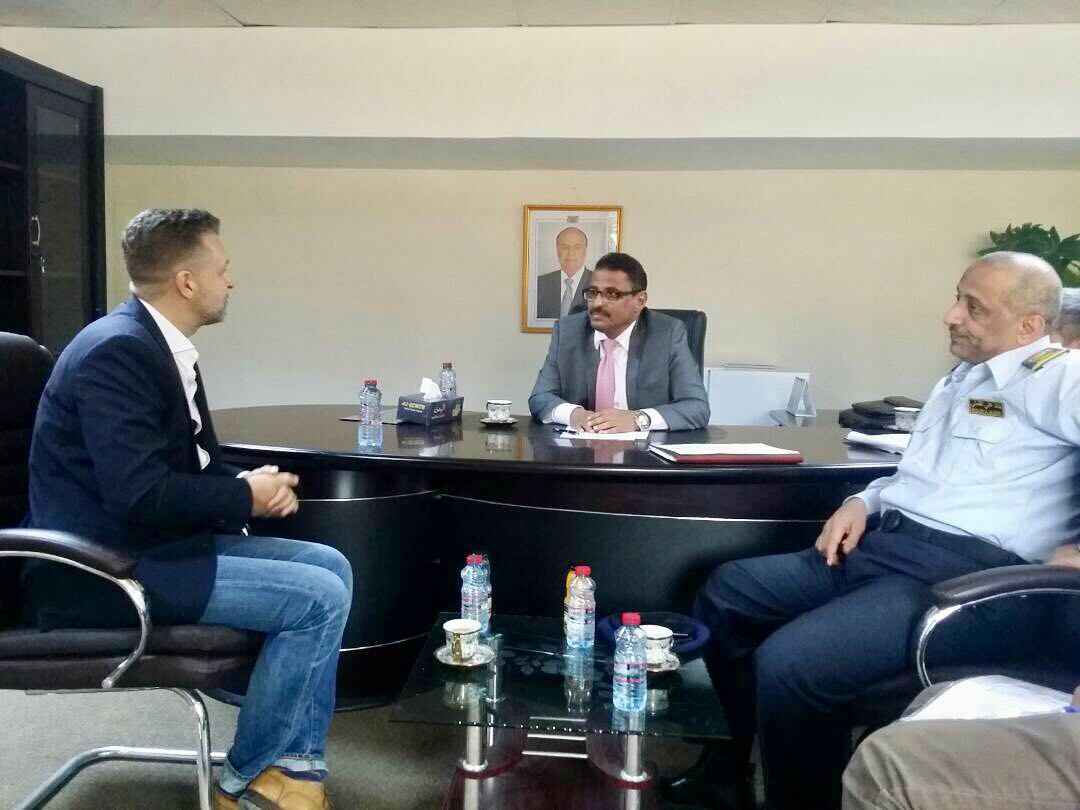 ADEN-SABA
Minister of Transport Saleh al-Jabwani discussed on Monday with UK Expert in Coast Guard Affairs Lars Madison preparations for the arrival of the delegation of International Maritime Organization (IMO) for visiting Yemeni ports and anchor, mainly Aden Port.
The ministry will discuss with IMO's delegation cooperation and support of the organization to Yemeni ports and means of protecting them and securing them on the bases of local and international laws, as well as supporting Yemeni coasts as professional corporation perform its activities legally.
Minister al-Jabwani, who thanked the head of Yemen's Coast Guards Authority Khaled al-Qommali and the British Expert, confirmed his ministry will not save an effort for supporting the authority.
H demanded support to Yemen in these difficult conditions.
"The IMO stands by Yemeni legal government and supports its specialized institutions to perform their tasks in Yemeni ports and harbors," said UK expert.
He added that the delegation, which will visit Aden soon, will come to help the Yemeni government in managing port affairs.
Al-Qommali talked about readiness of the authority on protecting Yemeni coasts and ports across the long coast.