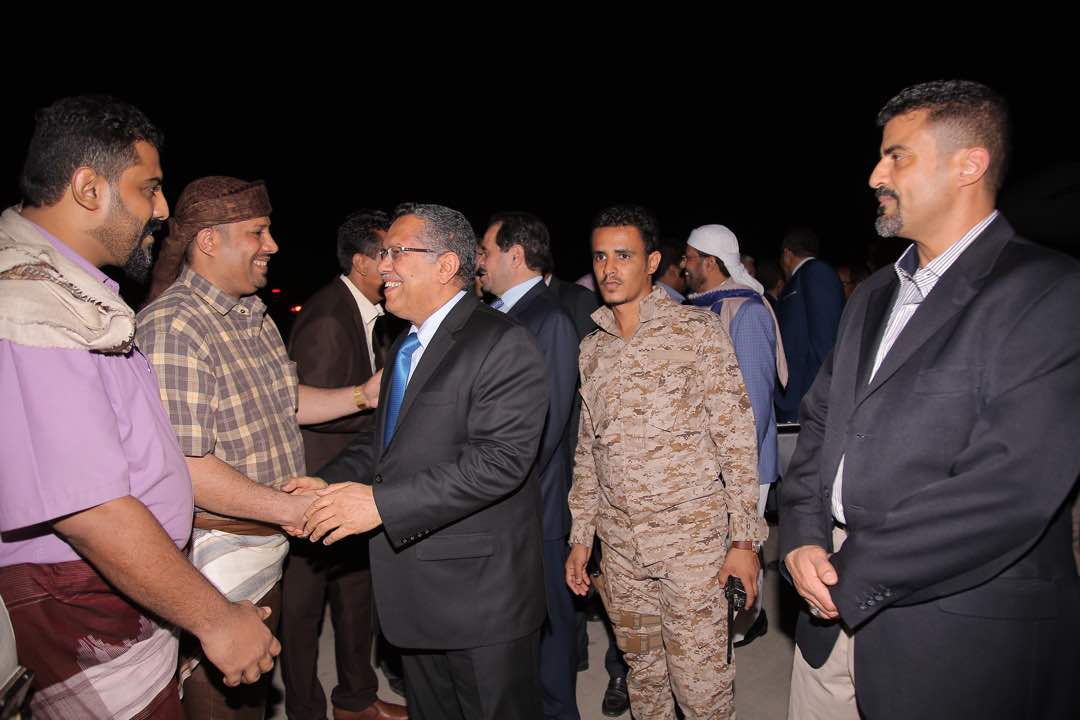 ADEN-SABA
Prime Minister Dr Ahmed Obeid Bin-Dagher returned to Aden Monday evening accompanied by several members of legal government, following several day-visit to Saudi Arabia Kingdom and Arab Republic of Egypt.
During his trip to Saudi Arabia he met with the President of the Republic to consult with him on a variety of dossiers, situations in liberated regions and underway efforts aimed to overcome the coup d'état.
Whilst in Saudi Arabia capital Riyadh Bin-Dadher held several meetings with Arab and foreign officials and diplomats with the purpose of discussing efforts aiming to bring about sustainable peace that should be based on the GCC's Initiative, National Dialogue's outcomes and UN Security Council resolution 2216.
He also attended World Youths Forum in Egypt and held talks with his Egyptian counterpart on Yemeni-Egyptian bilateral ties and cooperation.
Upon arrival in Aden International airport, the Prime Minster and members of his government received by Acting governor of Aden Ahmed Salim Rabi'ea, Minister of Public Health and Population Dr Nasser Ba'aum, Minister of Justice Jamal, Deputy Chief of Staff, Maj. General Saleh Azendan, and several more high rank-officials.
Speaking to media at Aden International airport, Bin-Dagher stated that he has great confidence that better is yet to come in Aden and liberated provinces and the end of coup d'état nightmare is approaching in the regions have been yet under Houthi-Saleh militias.
He made clear that basic services in Aden and liberated provinces will be improved as sustainable solutions have already been endorsed thanks to Saudi-led Arab Coalition member states support. Particularity, generous support by Custodian of the Two Holly Mosques King Salman bin Abdulaziz and Crown Prince, First Deputy Premier, Minister of Defense , His Royal Highness Emir Mohammed bin Salman.
The prime minister has renewed his call on all Yemeni people to align themselves with the legal leadership and government led by President Abd-Rabbu Mansour Hadi and go together to defend the national proposal aiming to establish the Yemeni Federal State that is based on justices, equity, rule of law and fair distribution to wealth and power.