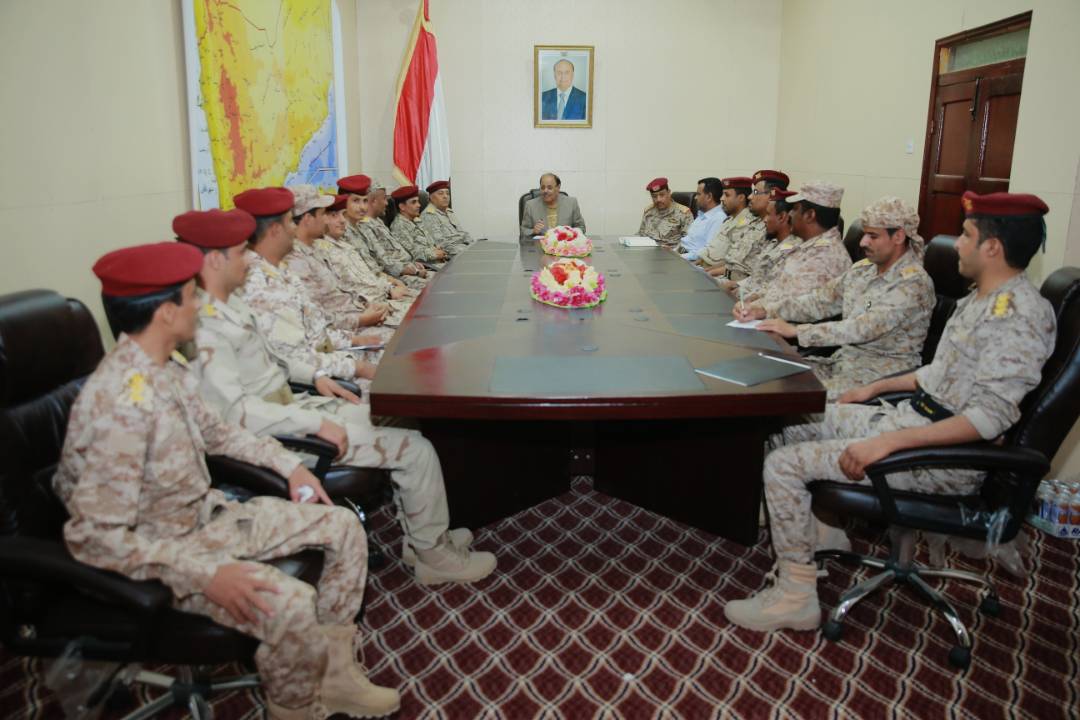 MARIB-SABA
Vice President Lieutenant General (Lt Gen) Ali Mohmssen Saleh stressed the need for activating military judiciary and prosecutions to prevent problems and illegal practices within the military institutions.
In his meeting Sunday with military prosecutors in several military zones (Lt Gen) Mohssen underscored the importance of improving military courts and prosecutions.
Judicial courts and prosecutions should function as independent military authorities so that they can contribute toward enforcing rule of law, ensuring discipline within armed forces institution, he noted.
Director of Military Judiciary Directorate presented a report about underway efforts made by the Directorate in order to activate military prosecutions and courts in different military units.
Coordination between Supreme Judiciary Council, civil courts and military commanders and prosecutions were also touched upon