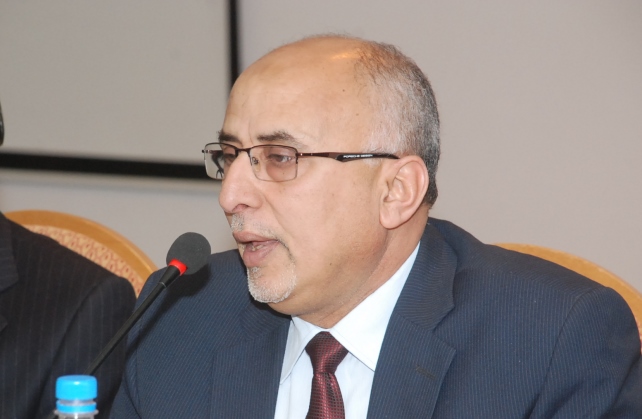 RIYADH-SABA
Minister of Local Administration, Head of Supreme Relief Committee (SRC) Abdulraqeep Fatah has welcomed statement by Saudi Arabia Kingdom (KSA) mission to the UN in which it announced that Yemeni seaports and airports in liberated provinces will be re-opened within the next 24 hours for humanitarian and relief aids, assistance and commerce.
In statement to the Yemeni News Agency ( Saba) Fatah said:" The (SRC) was ready to cooperate with the UN organizations to help delivering relief aid to all provinces. Every necessary measure would be taken to enable the UN organizations doing their jobs freely and easily, the (SRC) would never meddle".
He affirmed that the (SRC) is committed to international criteria about safe and smooth deliver of relief staffs to all peoples in need throughout all provinces. The (SRC) will devote all capacities and resources within its capacity to help any national and international organization operates in relief, he stated.
Fatah called on the international community to press for halting weapons smuggling to the rebel militias and to curb Iran's expansion policy that seeks to plunge Yemen and its neighbors in chaos." International community need to force the rebel militias to comply with International resolutions and hand over seaports and airports to Yemeni legal government', he said.