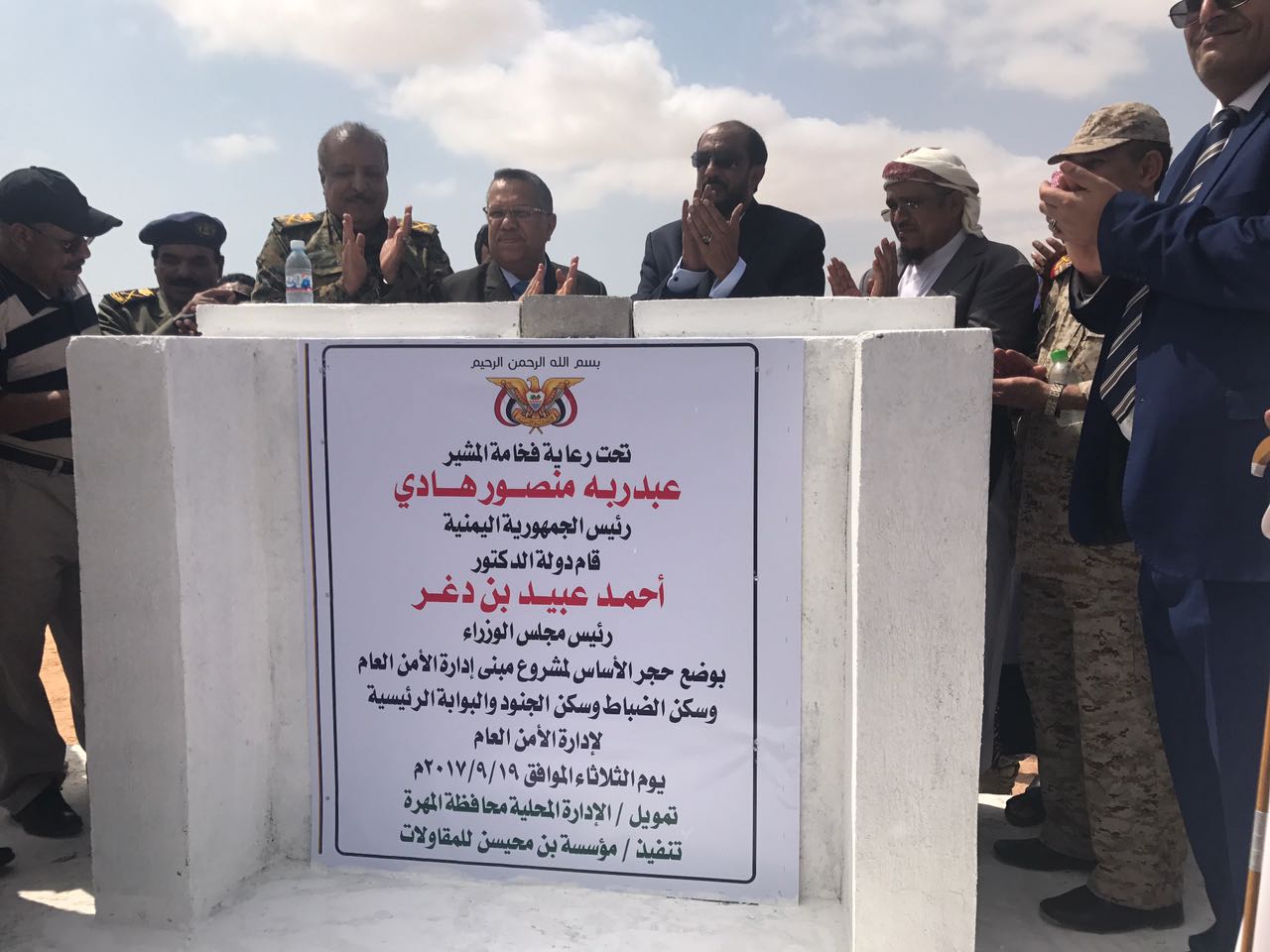 ALGHEIDHA-SABA
Prime Minister Ahmed bin-Daghr said, "we won't allow the republic or federal unity to collapse; moreover, we will defeat the coupists in defense of our constant values."
Bin-Daghr made the remarks in a speech after laying the foundation stone for the Public Security Department premises in Algheidha, the capital of the southeastern province of Al-Mahraon Tuesday.
He said the state would win, backed by the resolve of the armed forces, resistance forces and the Arab Coalition.