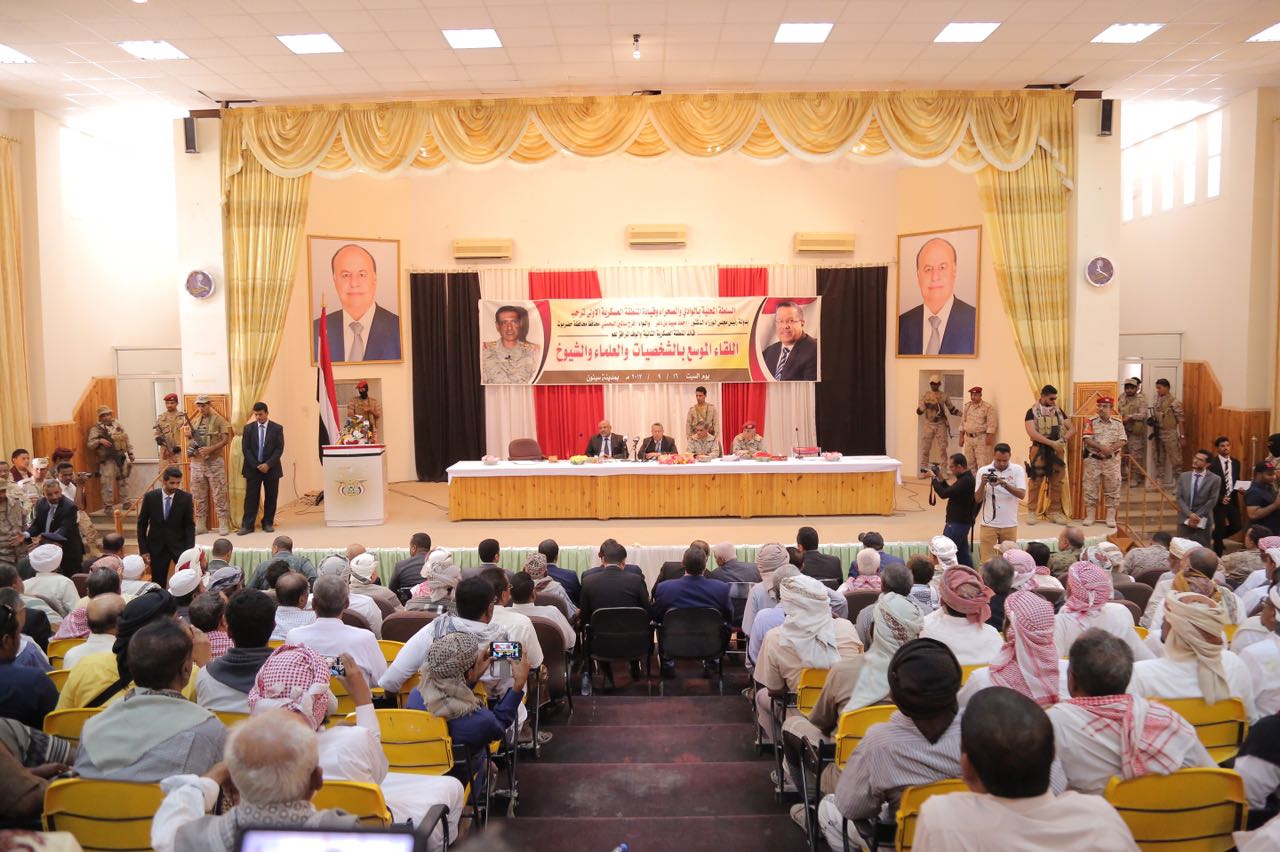 SAYOON-SABA
Prime Minister Ahmed bin-Daghr said on Saturday that the government is fighting two wars with two organizations both seeking to topple the state and spread chaos.
In a meeting with tribal, military and religious leaders in Sayoon, of Hadhramout, on Saturday, bin-Daghr said, "the crimes of the [Saleh-Houthi] rebel militias does not differ from the crimes of al-Qaeda organization."
Bin-Daghr said the Saleh-Houthi militias "have been committing crimes of killing, intimidation and besieging of civilians in Taiz." He called for allied efforts to support the people of Marib, Taiz, Beihan, Adhale'aa and al-Beidha to defeat the radical rebel militias to be able to accomplish security and stability.
He said that the Yemeni people will win against the Saleh-Houthi militias as it did against their theocrat ancestors in 1962. He said the militias want to bring Yemen back to the pre-1962 era.