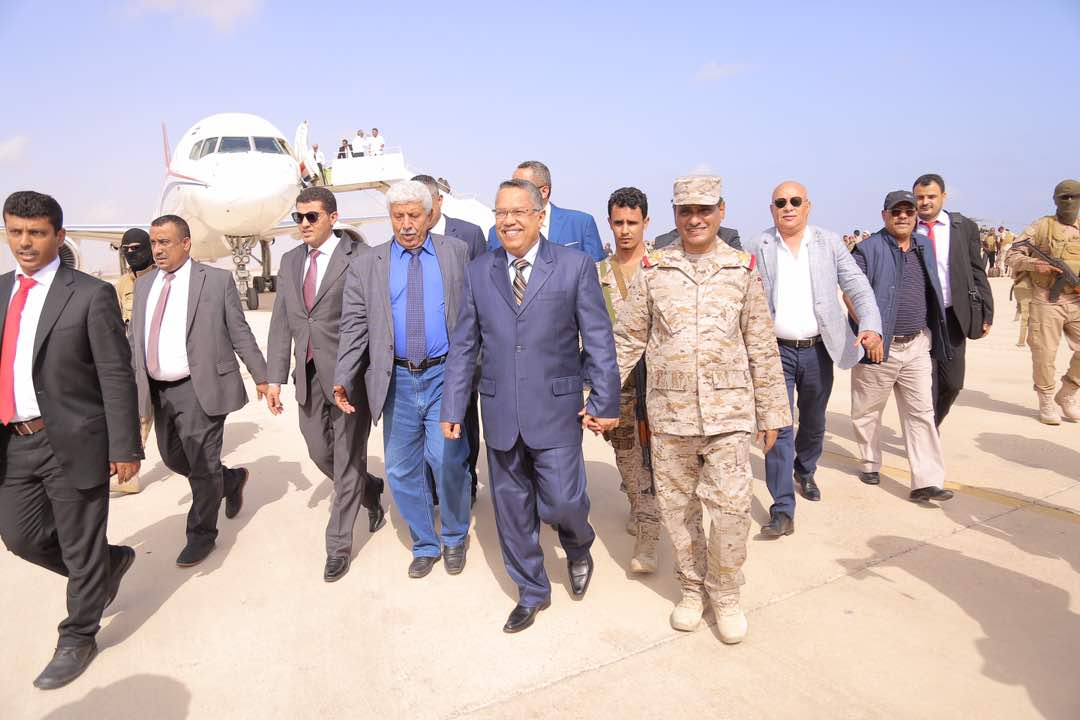 MUKALLA-SABA
Prime Minister Ahmed Obeid bin-Daghr has hailed the sacrifices of Hasdhramis that led to "purging their province [Hadhramou] of ISIL and al-Qaeda terror organizations."
The premier made the statement upon arriving in the provincial capital, Mukalla, saying the victory achieved is attributed to the cooperation between the Hadhrami people, civilians and military members.
Bin-Daghr promised that the cash shortage and the problem of unpaid salaries will no longer be faced in Hadhramout or any other government-held province.