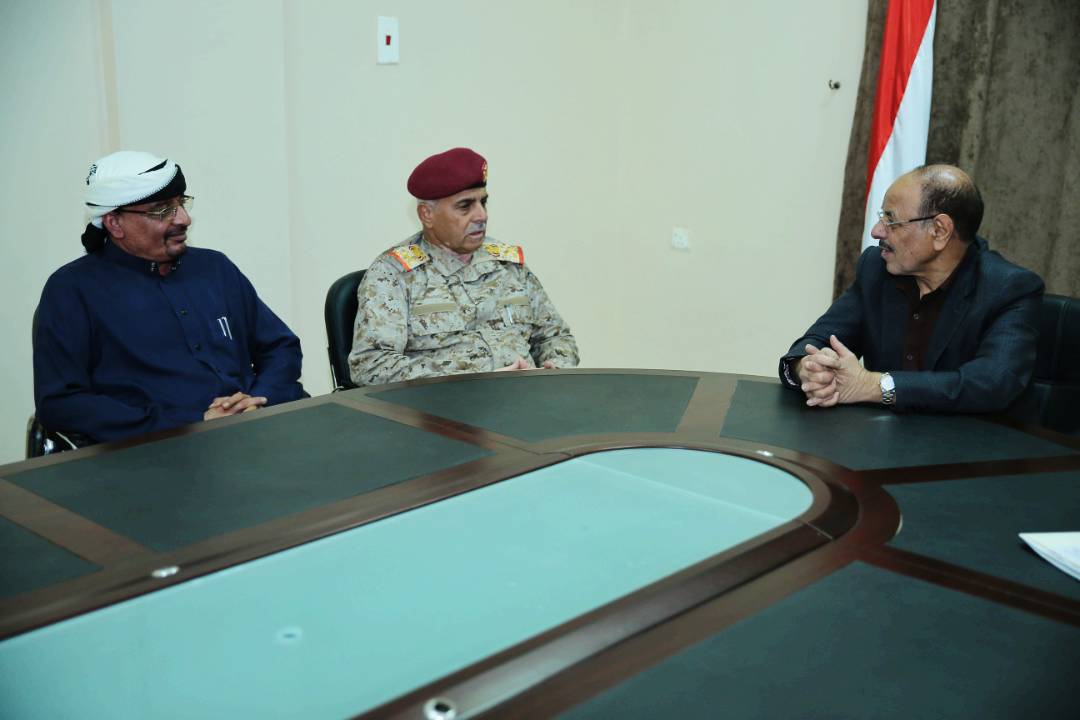 SAYOON-SABA
Vice President General Ali Mohsen Salehhas met the commander of the First Military Region Maj. Gen. SalehTaymas and the Assistant Deputy Governor of Hadhramoutfor Valley and Desert Affairs AbdulhadiAttamimi.
The meeting discussed the situation of security, law and order and services and needs of the people of Hadhramout.
The Vice President hailed the high vigilance of the Military Region's affiliate troopers and the achievements they and their command made in thwarting terrorist plots.
The Vice President affirmed that the restoration of the state from the putschists' violations and acts of extremism and terrorism constitute one prime goal for the state leadership. He called for more alertness and combat readiness to counter any threats to the security and development process in the province.