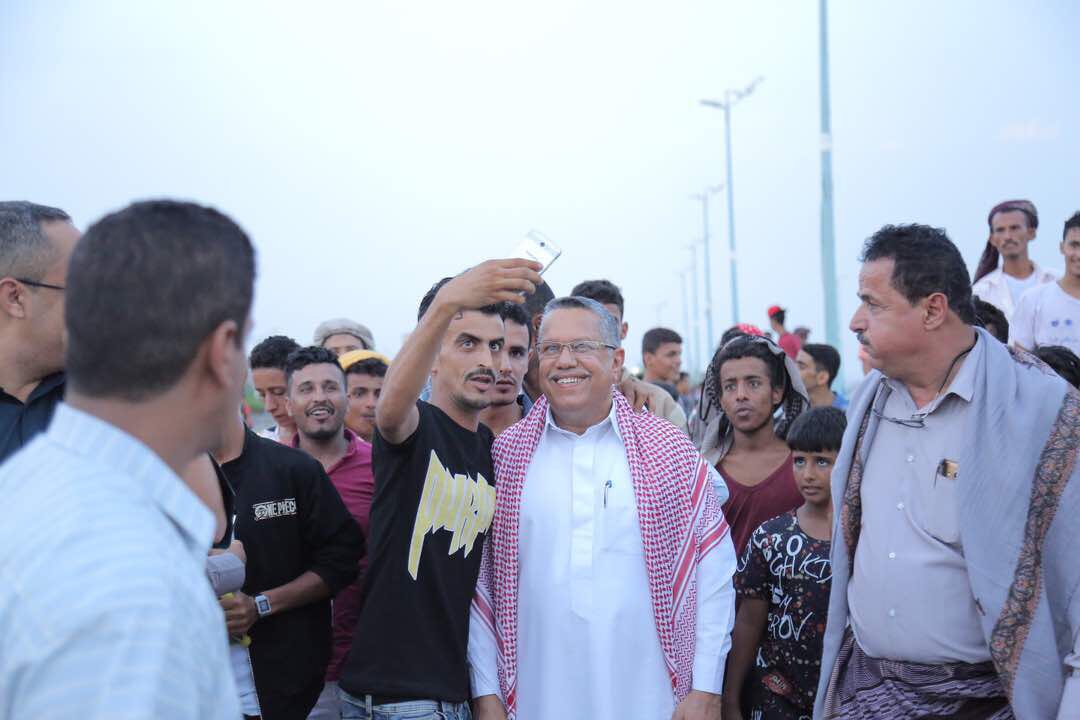 ADEN-SABA
Prime Minister Ahmed Obeid bin-Daghr has toured a number of beaches and parks of the temporary capital city of Aden, where encountered large crowds of citizens enjoying the Eid Al-Adhaha festivity.
The premier exchanged good wishes with the people. "A year ago, people would not dare to go out to these parks in their Eid festivity out of their security concerns stoked by the terrorist organizations and the Saleh-Houthi militias' war," he said.
"But today with the grace of Allah and the efforts of the political leadership represented by President Abdu R. Mansour Hadi, the government managed to achieve security and stability in Aden and the rest of the liberated provinces."
He said the government has also provided the basic services such as electricity and the payment of salaries to civil servants "and will continue its efforts for reconstruction and improvement of services."