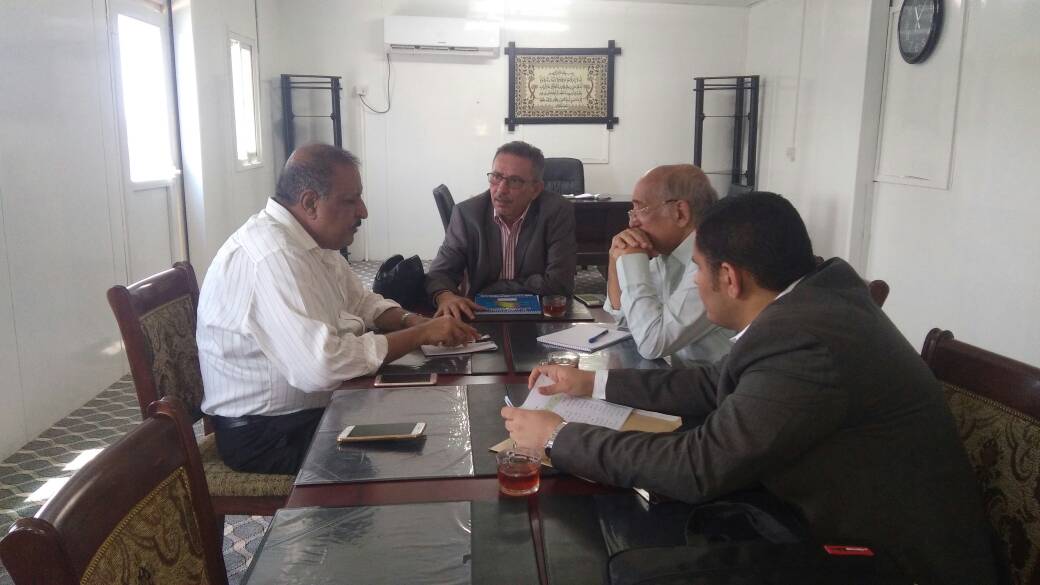 ADEN - SABA
The Committee for Investigating into Alleged Human Rights Abuses met today the Dep. Interior Minister Maj. Gen. Ali Nasser Lakhshaa and handed to him a list of persons reported to be detained, suspended or forcibly disappeared hoping for an official investigation into their cases.
The meeting discussed the conditions of prisoners in infirmaries and the rights of prisoners according to the regulations governing Yemeni prisons.
The Committee's Vice-Chairman who is also Deputy Human Rights Minister Dr. Samir Al-Sheibani reviewed the work of the committee as a joint bodies representing the ministries of interior, justice, human rights and other competent authorities.
Sheibani pointed out that the committee had earlier held a series of meetings with the Arab Coalition and public Yemeni officials and addressed the issue of cooperation toward facilitating the Committee's mission.
He said the committee is set to wrap up those episodes of meetings and come up with positive results for the benefit of the nation and the citizens.
The Deputy Minister, on his part, reviewed the situations of infirmaries, prisoners and tackling measures saying his ministry is working hard to maintain security while respecting human rights.
He said the Interior Ministry is responsible for protecting the citizens, whereas the Human Rights Ministry is in charge of defending the citizens against abuses in a role similar to that of a lawyer .