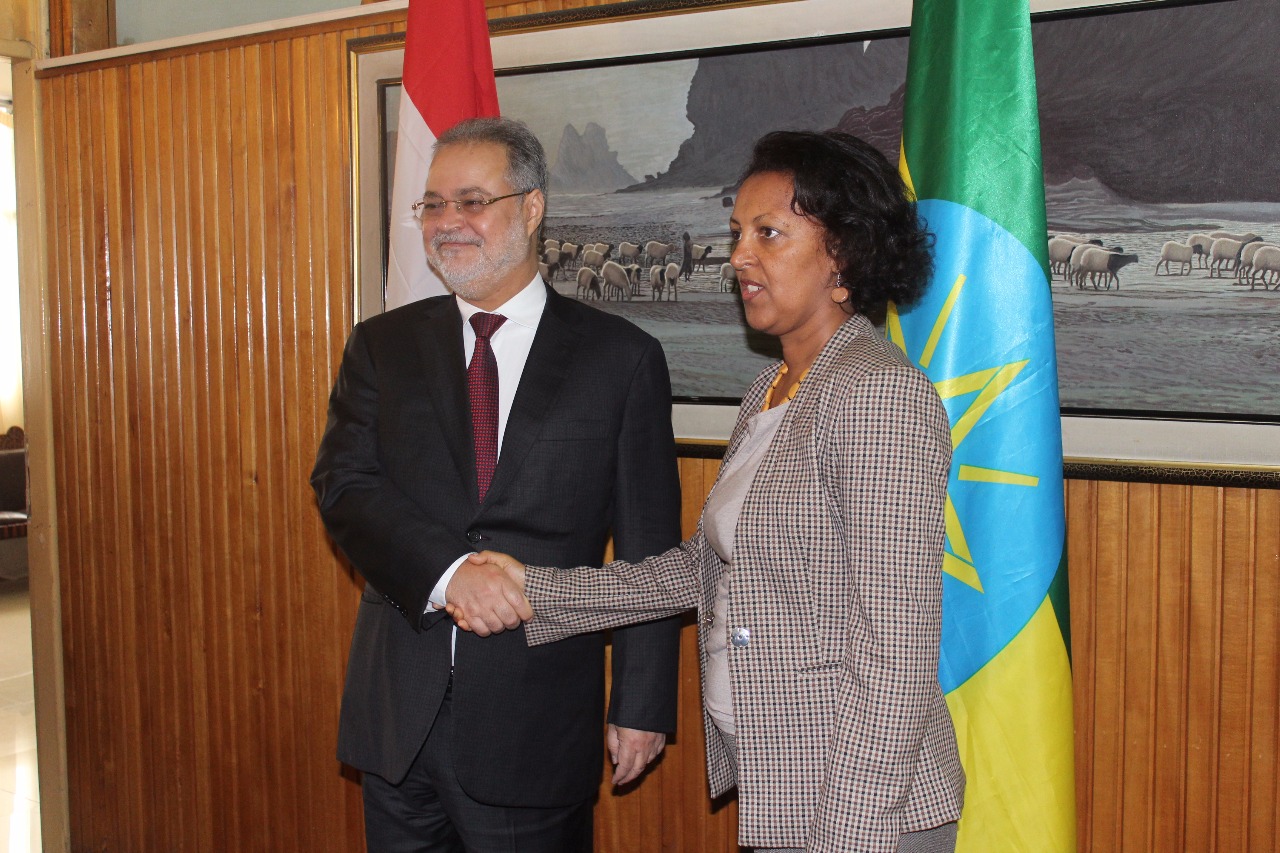 ADDIS ABABA-SABA
Deputy Prime Minister and Minister of Foreign Affairs Abdulmalik al-Mikhlafi discussed on Monday with Ethiopian Acting Minister of Foreign Affairs and the Minister of State for Political Affairs HirutZamani latest developments in Yemen and cooperation between the two countries in different fields.
Al-Mikhlafi expressed thanks to the Ethiopian Leadership, Government and people for their firm attitude supporting Yemen and its government and for hosting Yemeni refugees who were forced to leave their country over Houthi-Saleh's war on the Yemeni people.
Al-Mikhlafi briefed Zamani on Yemeni government efforts for realizing peace, regaining the state and alleviating humanitarian crisis over Houthi-Saleh's rebellion against the state; paralyzing the institutions, storming the provinces, blockading cities and seizing relief and humanitarian assistances.
He renewed support to efforts of the UN Envoy to Yemen for realizing peace on the bases of the three peace references; the GCC Initiative, the outcomes of the National Dialogue and the UN Resolution 2216.
For her part the Ethiopian Minister praised the significance of al-Mikhlafi's visit to her country for discussing issues related to the two countries and means of coordinating efforts, confirming strong relations between the two countries and concern of her country on Yemen's issues.
She also expressed support to the UN envoy's efforts for realizing peace in Yemen.