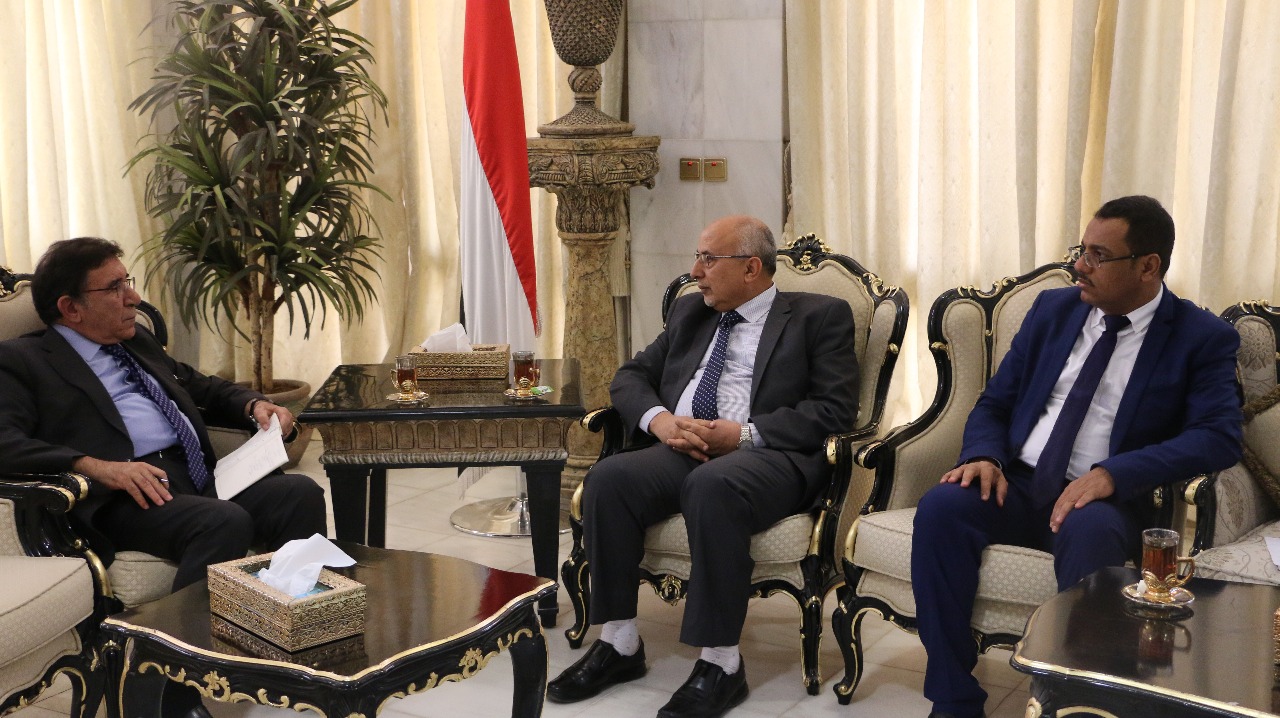 RIYADH-SABA
Minister of Local Administration and the Head of the Supreme Relief Committee AbdulraqeebFath discussed on Monday with UN Senior Humanitarian Aid Advisor RedhwanNuwaiser humanitarian situation in Yemen and the role of the UN organizations in improving relief distribution to the needy across Yemen.
Fath emphasized that the UN organizations have to play significant role to speed up arrival of humanitarian aid to all provinces and improving their works via boosting their offices in Aden and using ports and airports in the liberated provinces to receive relieve and aid assistances presented to Yemenis.
He argued that the UN organizations should implement relief centralization through dividing Yemen to five centers included in plan suggested by the Relief Committee and presented it to the UN for the purpose of improving relief and humanitarian activities.
"The plan divides Yemen into five relief centers; Aden which includes Lahj, Abyan, Dhale', Taiz and Ibb, Sana'a Center, which covers the Capital Sana'a, Amran and Sa'ada,Hadhramout to cover Shabwa, Mahra and Socotra,Mareb to cover Baidha', Jawf and Dhamar and Hodeida Center to cover Hodeida, Mahweet, Raima and Hajja," said Fath.
Fath added that these measures will lead to activity and competence in using funds provided by donors to reach to needy, asserting on best use of the funds the UN gets from donors to be given to the government not to the militias (Houthi-Saleh'smilitas).
He emphasized that the UN has to be serious in dealing with the rebel militias over violations in relief and humanitarian assistances and for putting obstacles before relief work in Yemen.