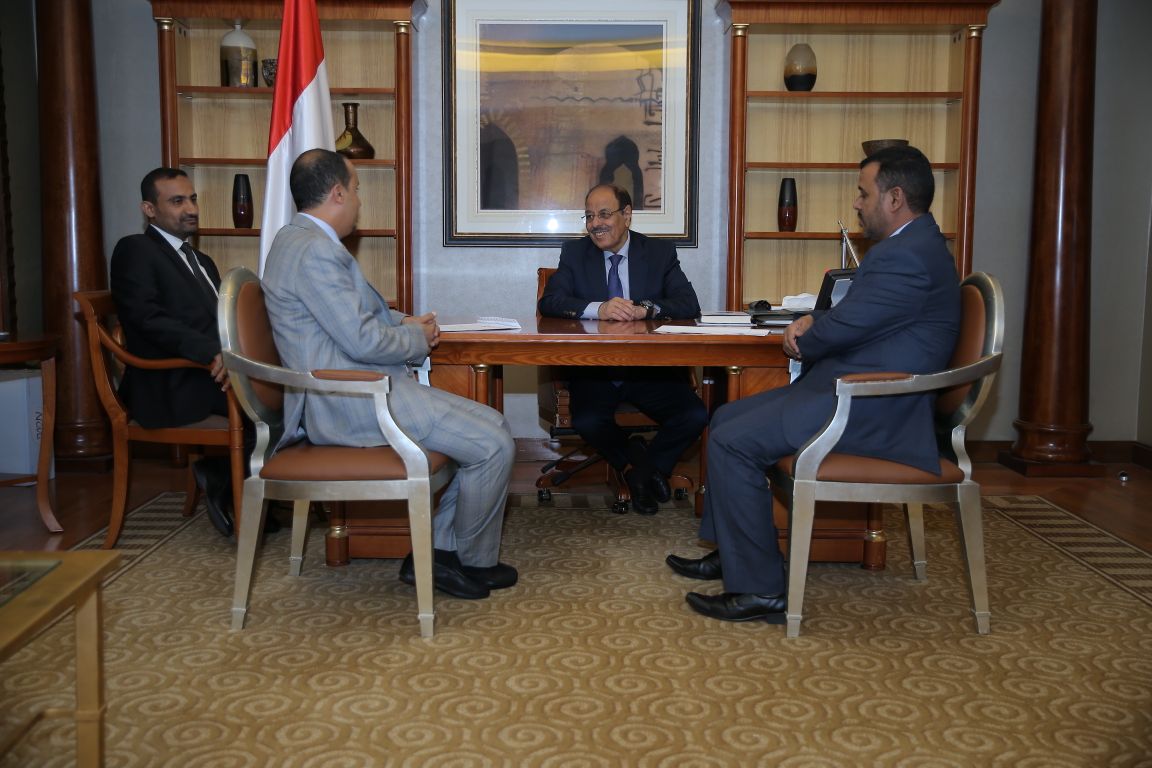 RIYADH-SABA
Vice President Lt. Gen. Ali Mohsen has called on the country's different information media to unify their terms and message toward the national struggle to restore the state and realize the Yemeni people's dream of a federal state.
The Vice President raised this point during a meeting with the Minister of Information Muammar al-Eryani here on Saturday.
The two officials discussed the performance of the state-run media and obstacles that they face and need to be addressed.
The Vice President said the state-run media's message should acknowledge the great role played by the Arab Coalition to support Yemen and should measure up to the magnitude of the national martyr's sacrifices.
He called for exposing the Saleh-Houthi rebel militias horrific atrocities which they distract the world from also by the tool of mass media.