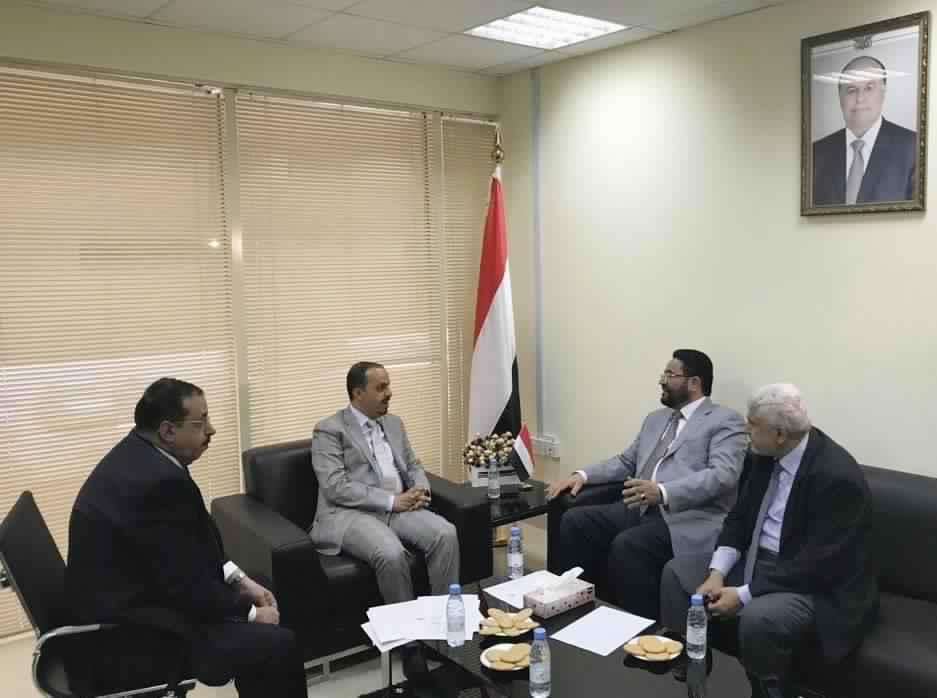 RIYADH-SABA
Minister of Information Muamar al-Iryani and Mareb Governor Sultan al-Arada discussed on Saturday measures needed for launching Saba TV and Radio.
They studied designs and studies of the project for officially launch of the TV from Mareb Province to convey a media message keeping pace with developments on Yemeni arena.
They discussed plans for improving the radio broadcast to cover all Saba Region (Mareb, Jawaf and Baidha).
Al-Iryani confirmed that the meeting comes in implementation to president's directives and his care of the region within the future Federal State of Yemen, which will realize justice, equality, good governance and development across Yemen.
He also confirmed that the ministry will follow up and take care of the project to improve the TV and the Radio to cover activities of the provinces of the region, as well as introducing tourist and development capabilities.
For his part, Governor al-Arada confirmed that they will do their best to implement the president's directives and easing measures for finalizing the studies of the project to kick it off.
He praised minister's care and follow up of the project.