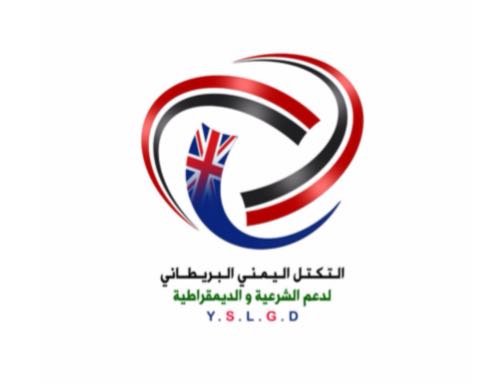 BERMINGAHAM-SABA
The Yemeni-British Bloc, a forum of Yemeni-British citizens, have declared support to reciprocal lifting of blockades at home; the siege on Taiz city versus the fly ban on Sana'a International Airport.
The reciprocal blockade ending was proposed by Yemen's Deputy Premier and Foreign Minister Abdul-Malik al-Mekhlafi.
The Yemeni-British Bloc expressed their support by a statement they issued and sent, a copy of, to Saba, on Saturday.
The Bloc emphasized the importance of synchronizing the Arab Coalition's "re-opening of Sana'a Int'l Airport" with the Saleh-Houthi militias' lifting of siege on the highly populated city of Taiz.
"The Bloc's agreement with the proposal comes out of its satisfactions to support the reinstatement of the legitimacy and liberation of all Yemen's soil," it said. "Justice cannot be parted. Freedom is a humanitarian right to every Yemeni citizen and cannot be put to compromise."
The Bloc supported the foreign minister's condition that the UN organization runs the Sana'a airport in place of the Houthis to guard against the militant group's use of it for importing weapons.
The foreign minister's proposal came shortly after the Arab Coalition's call on Thursday to the UN to proceed to take over the Sana'a Airport if wants the Coalition to allow its re-opening.
Now the government wants to bargain the airport re-opening with the militant rebel group's lifting of their siege on Taiz, which has been, for years, keeping the city in state of full-blown humanitarian catastrophe.