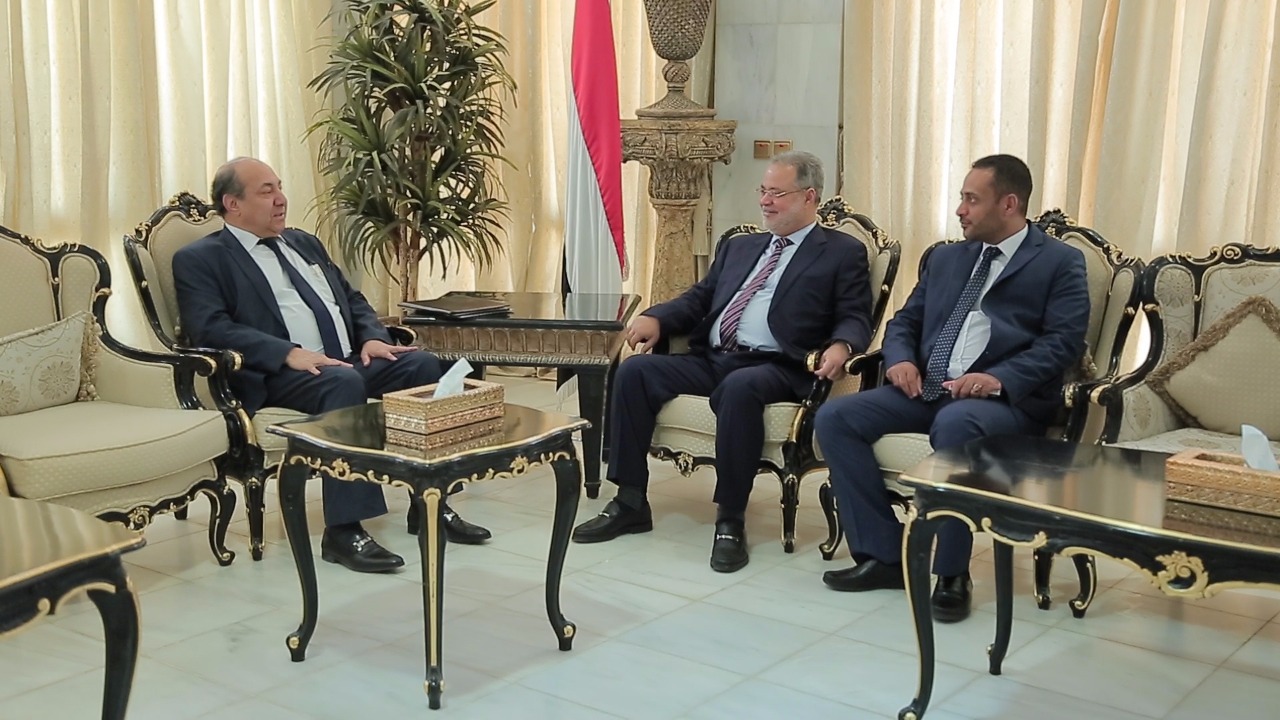 RIYADH-SABA
Deputy Prime Minister and Foreign Affairs Minister Abdul-Malik al-Mekhlafi and Egypt Ambassador to Yemen Yusuf al-Sharqawi discussed bilateral relations between Yemen and Egypt and how to enhance them.
During the meeting, the foreign minister expressed gratitude of the political leadership represented by President Abdu Rabbu Mansour Hadi and the legitimate government over Egypt's stances supporting Yemen as well as its effective role in the Arab Coalition.
Al-Mekhlafireviewed Yemen's developments and efforts made by the government to bring peace , normalize situations in the liberated areas, provide essential services and alleviate the suffering of Yemenis.
For his part, the Egyptian Ambassador reiterated his country's support to the Yemeni government, reaffirming that it will continue standing by Yemen t to end the coup and stabilize the country.