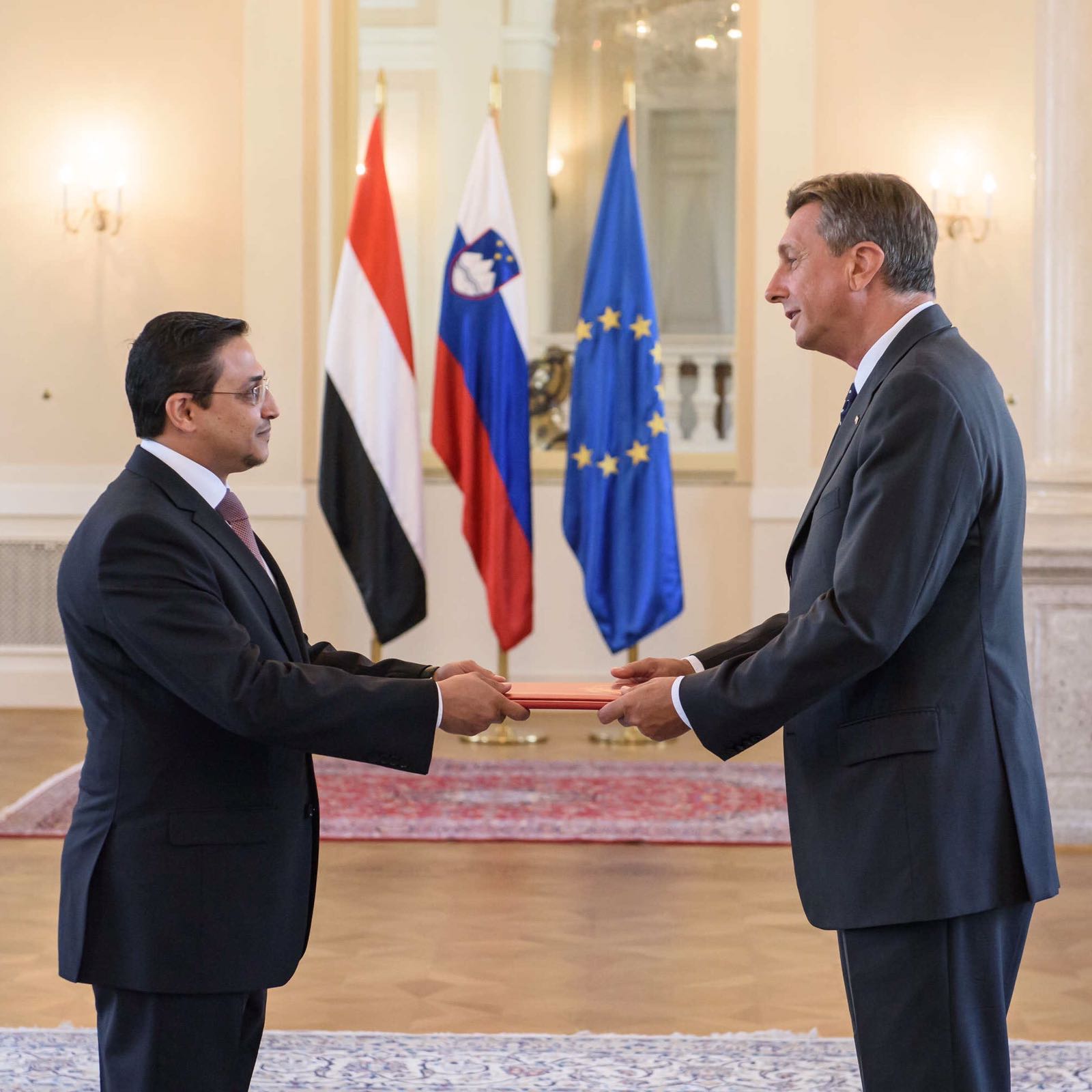 ‎ LJUBLIJANA-SABA
President of the Republic of Slovenia Porut Pahor received Wednesday credentials of Haitham Shug'addin as an Extraordinary and no-Resident Ambassador to Slovenia.
Shug'addin, who conveyed best wishes of President Hadi to President Pahor, reviewed developments on Yemeni arena and efforts of the government to end suffering of the people and facing humanitarian deteriorated conditions over Houthi-Saleh's coup against the state.
He talked about government's efforts in realizing peace in Yemen on the foundations of the three references; the Gulf
Initiative, outcomes of the National Dialogue Conference and UNSC's Resolution 2216 and completing the political process on the bases of a federal state.
He praised efforts of Slovenian republic to Yemen, hoping for more support during the forthcoming period.
For his part, President Pahor asked Ambassador Shug'addin to convey his best wishes to President Hadi.