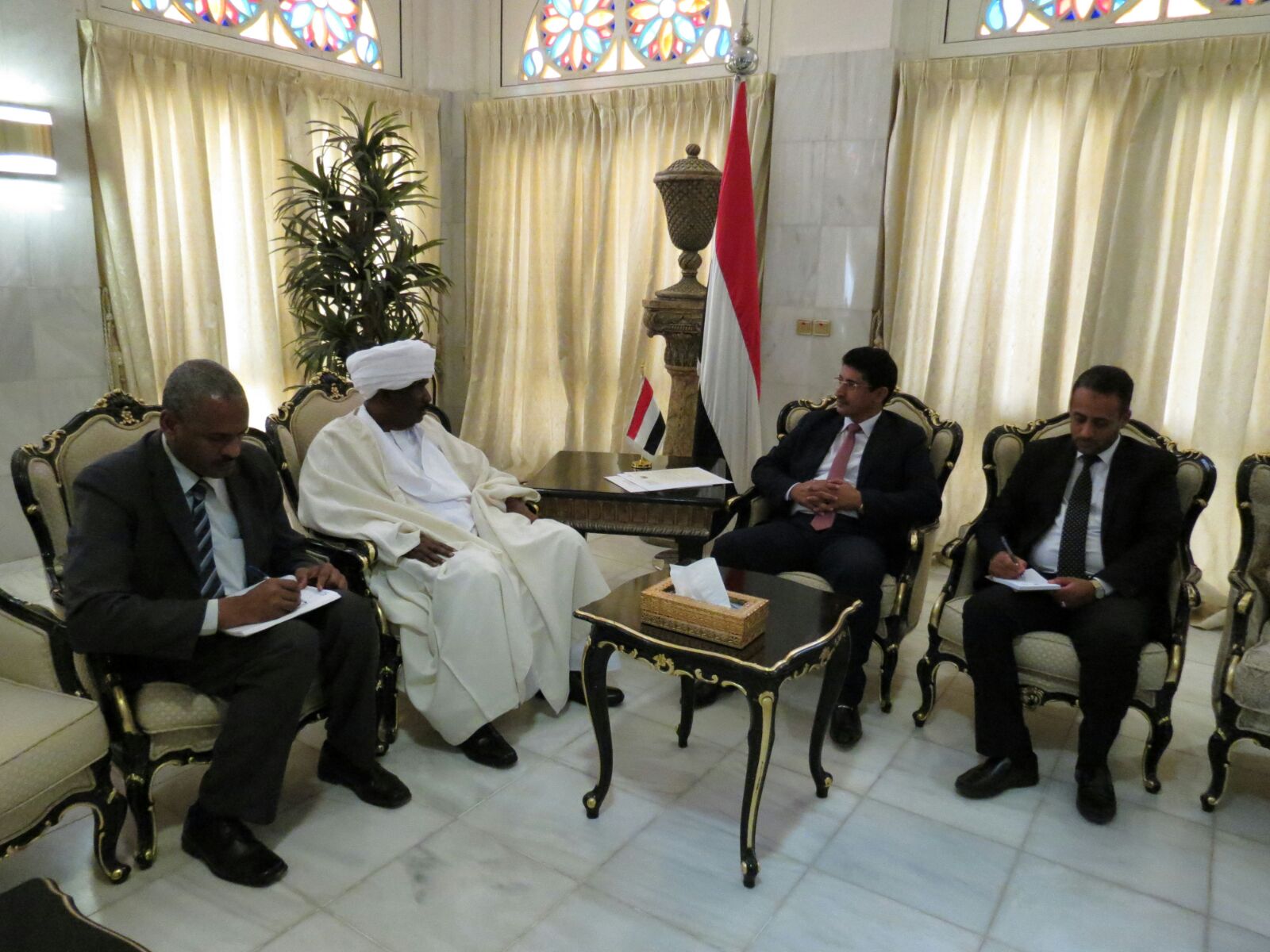 RIYADH-SABA
Deputy Minister of Foreign Affairs for political affairs Mansour Bajjash discussed on Thursday with Sudanese Ambassador to Yemen Mohammad al-Dabi developments on political and military arenas in Yemen.
They reviewed victories achieved by Yemeni military forces in participation with Sudanese forces in different fronts.
The meeting dealt with enhancing relations between the two countries in different fields.
Bajjash strongly denounced sabotage and looting committed by Hotuhis on the Sudanese Embassy in Sana'a, noting to measures taken by the government towards those malicious acts.
For his part, the Sudanese diplomat renewed affirmation on boosting relations between the two countries, praising the strong political will of the two leaderships in Sudan and Yemen for protecting and promoting mutual ties.
He renewed support of Sudanese people and government to Yemen under these exceptional conditions Yemen is experiencing and Yemen's right to upend Houthi-Saleh's coup against the state.