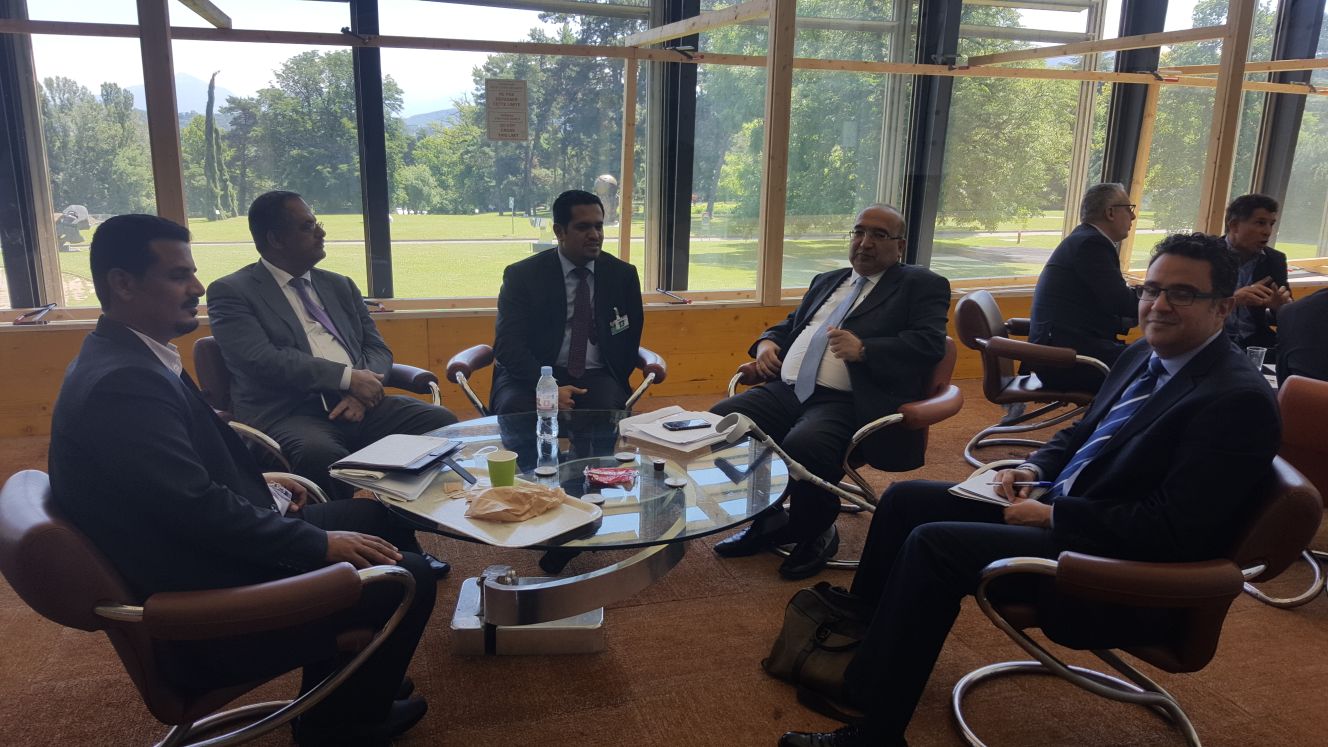 Geneva-Saba-
Human Rights Minister Mohammed Askar and a number of Arab ambassadors to Geneva on Friday discussed here the file of human rights in Yemen.
During the meeting held on the sidelines of the Human Rights Council's 35th session held in Geneva, the minister stressed the importance of coordinating positions in the 36th session of the council to be held in the upcoming September.
In the meeting attended by Yemen's permanent representative to the United Nations headquarters in Geneva ,Ali Mujawar, Askar spoke about the role of the National Committee for Investigating Claims of Human Rights, asserting that the Houthi-Saleh militias are committing appalling crimes against the Yemeni people.