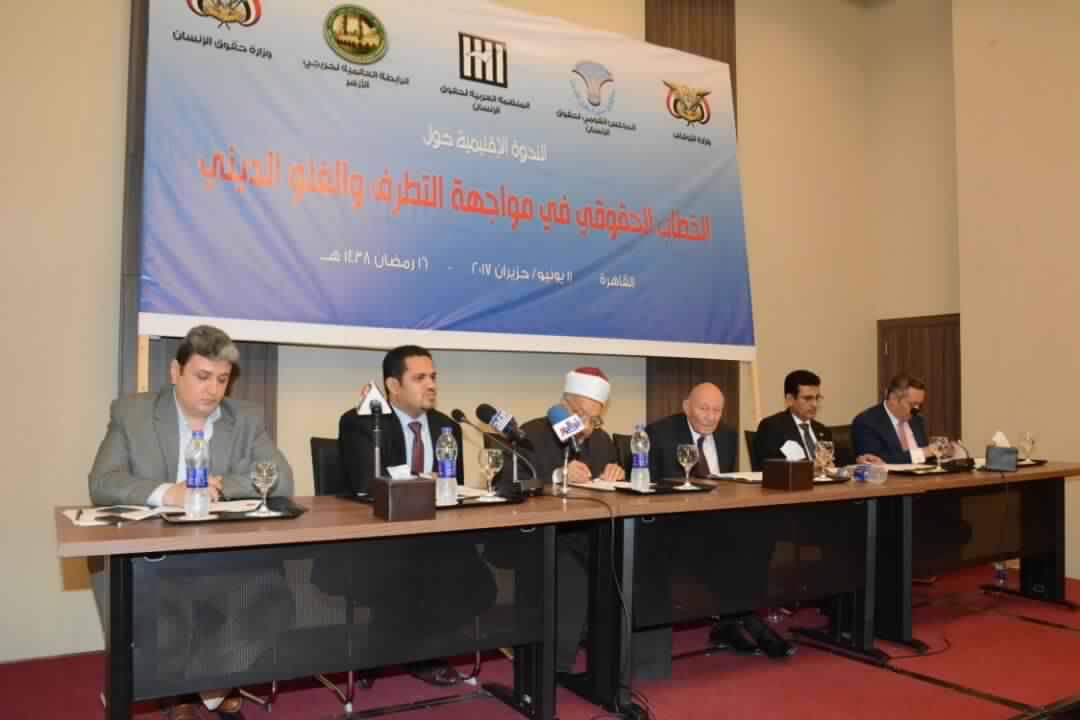 CAIRO-SABA
Egypt is a an enormous strategic depth for Yemen. And in relation to Egypt's national security it is the other way around (Yemen a depth to Egypt(," said Yemen's Human Rights Minister, Mohammed Askar.
Speaking in a regional seminar on human rights-oriented rhetoric in countering extremism organized by the Arab Organization for Huamn Rights in Egypt , Askar said Yemen's national movement was inspired by Egypt's revolution in July (1952). "Ever since Yemen has been the country the gets influenced most by Egypt."
"The Arab world," the minister said, "has been seeing two forms of extremism; one Sunni represented by Al-Qaeda and ISIL and the other is Shiit represented by Hezbollah and Houthis who all have come out from closed rooms with political agendas they want to achieve."
The minister said that 300 mosques and Quran centers have been demolished and 600 preachers have been kidnapped, tortured and killed by the Houthi militias. The minister pointed to the Saleh-Houthi militia's "coup after the Yemenis have finished conversing in their all-inclusive national dialogue and agreeing on the form of their future state."
The minister said that in the course of its insurgency the militia has been taking repressive measures against the people; killing, detention, torture, forcible closure of information media, arrest of journalists and human rights activists, besieging cities, barring food and medical goods from entry to the cities and shelling city neighborhoods with all heave weapons they have.