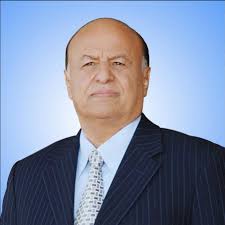 ADEN-SABA
President Abdu Rabbo Mansour Hadi said that the blood that gushed from the martyrs in the different frontlines and military outposts as they were defending the security and dignity of the Yemeni people will not go in vain.
"Rather, history will record (the sacrifices) in its brightest pages for the next generations to learn," said the president in a cable of condolences he sent to the children and rest of the relatives of Hameed al-Toweiti, a military general who was killed as he was fighting against the coup militia in Nehm district.
Hadi said that the martyred general heroically and bravely fought the rebel militia and "taught them heavy-handed lessons" of how should one perform in defending his nation. The president expressed his sorrow and heartfelt condolence for the loss of this patriotic warrior.