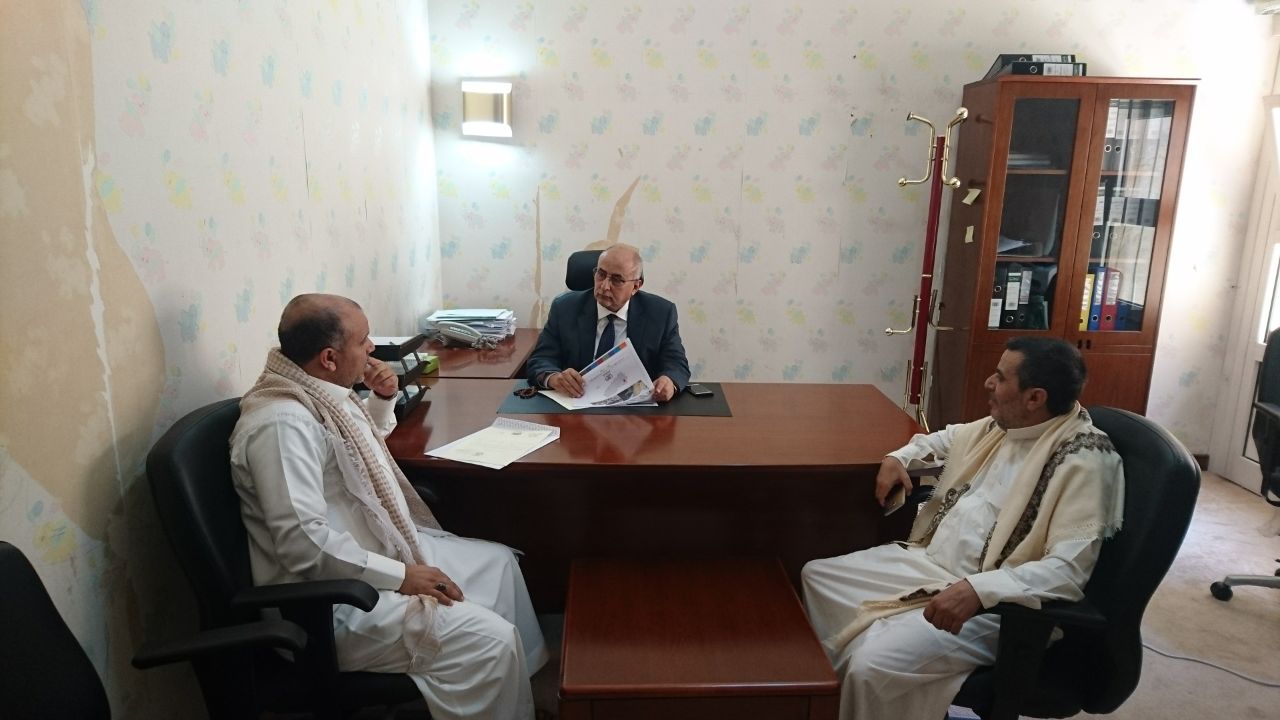 Riyadh (Saba)-
Minister of Local Administration Abdul-Raqeeb Fatah and Governor of Amran Abdu-Rahman al-Sa'ar on Tuesday discussed the humanitarian situation in Amran governorate and how to deliver relief assistances for the governorate which is still run by the Houthi-Saleh militias.
Fatah spelt out that the Houthi-Saleh militias committed war crimes against humanity, affirming that they violated all international treaties and conventions and carried out a war against the Yemeni people.
Fatah signaled out that Yemen's Higher Relief Committee coordinated with donors and asked them to provide assistances to all Yemeni governorates, even those which are still run by the Houthi-Saleh militias.
The minister asserted that President Abdu Rabbu Mansour Hadi and the legitimate government pay much attention to tragic conditions witnessed by some besieged governorates.
Fatah condemned all violations and impediments made by the Houthi-Saleh militias through their siege on some governorates, highly valuing assistances provided by the GCC States at all levels.