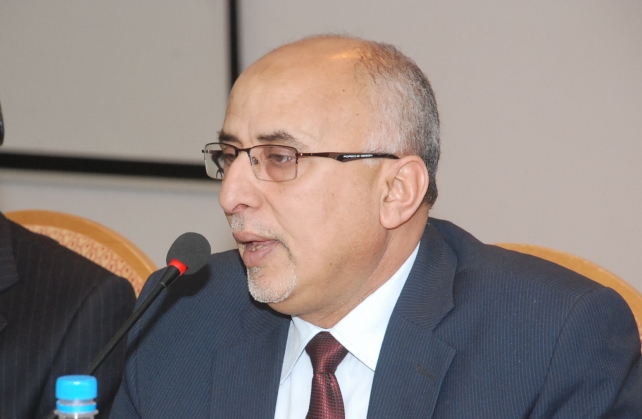 Aden (Saba)- Minister of Local Administration Abdul-Raqeeb Fatah has demanded the United Nations to put pressures on the Houthi-Saleh militias to lift sieges imposed by the Houthi-Saleh militias on Yemeni airports and ports.
In a statement to the Yemeni News Agency (Saba), Fatah stressed the importance of reopening Taiz airport and all roads of the city, citing that it has been besieged for nearly two years.
The minister said that the siege on airports and ports caused a total breakdown of some services such as health, electricity and food, as well as the outbreak of famine and cholera in some governorates.
Fatah also called to re-open Hodeidah port, indicating that most districts of Hodeidah suffer from famine, noting that a child dies every eight hours due to the lack to medicines.
He asserted that the open of this port will help save Hodeidah and other governorates from disasters.
The minister denounced the continuation of harassing relief organizations operating in Yemen by the Houthi-Saleh militias, signaling out that they seized more than 63 assistance-loaded ships and 530 relief convoys.