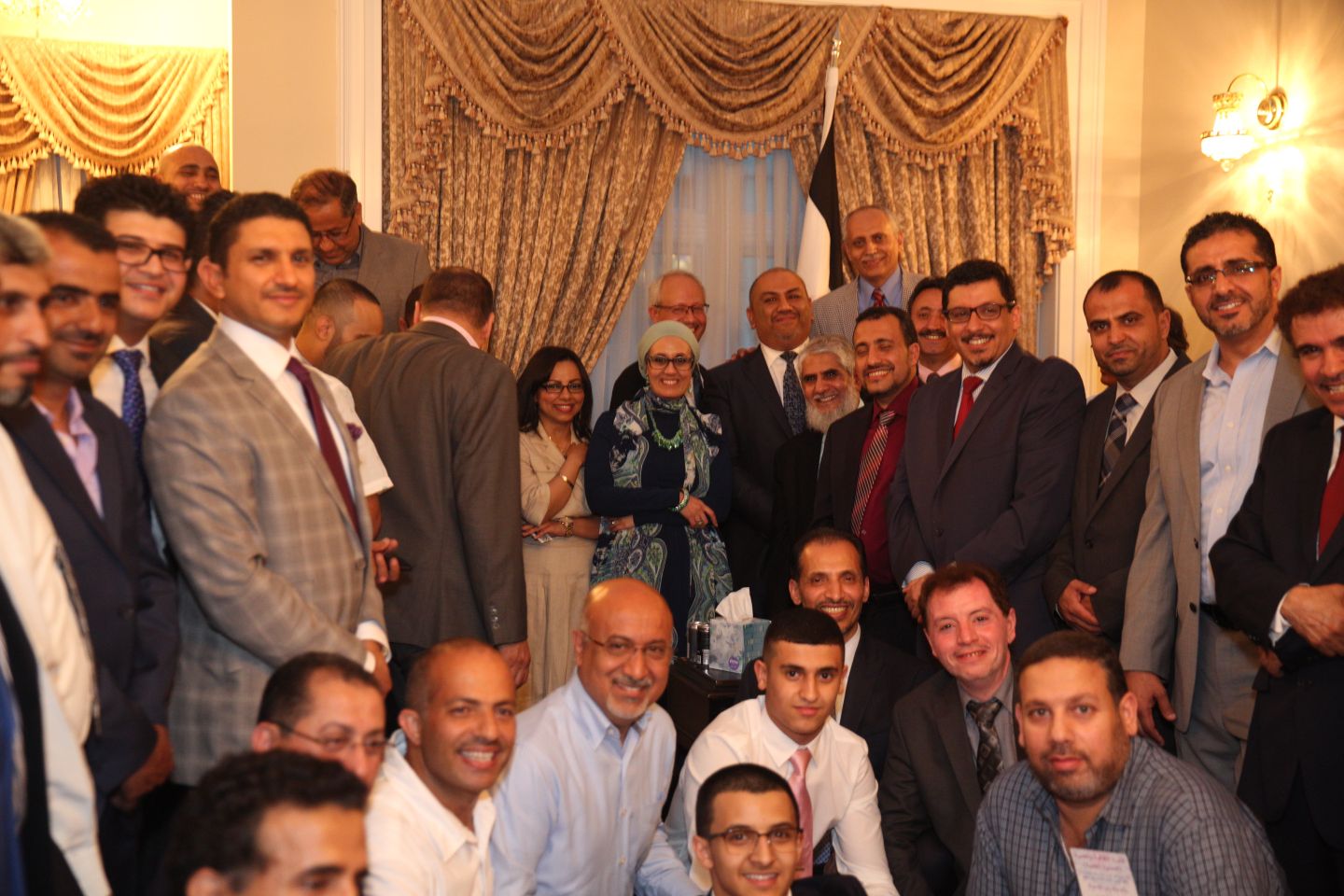 Washington, (Saba) -
Yemen's Ambassador to the United Nations Khaled al-Yamani has confirmed that Yemeni Unity is the key achievement and the lighting page in Arab modern and contemporary history, and is a charity for all Yemeni people from north to south and from east to west.
The unity has realized aspirations and struggles of Yemeni people against malicious Imamate rule and against colony as it was an aim of the Yemeni Revolutions September and October, said al-Yamani in a festival for Yemeni community here on the 27th Cermony of the Yemeni Unity on the 22nd of May 1990.
"Yemeni People, again, have embodied a good example through the Inclusive National Dialogue Conference that gathered all society spectrums and discussed all issues and came out with modernizing project for building a new federal and democratic Yemen based on partnership, justice, equality and good governance," said al-Yemani.
He added that what Houthi-Saleh's militias made of unilateral move was out of the national consensus agreed upon in the national dialogue, a matter which gathered Yemeni people around their destructive project and to restore the state with support from Arab Coalition led by Saudi Arabia.
He confirmed that all peaceful political activities across great homeland are Yemeni rights to practice political, partisan and youthful activities, as well as formation entities, organizations and parties under the constitutional legitimacy based on national foundations.
Any unilateral measures are rejected and from this base came the government's position on the so-called the Southern Transitional Council, he said.
He stressed that this stage requires integrating efforts and and standing firm to end the coup, restore the state and realize the rule of law across Yemen's to meet Yemeni people's aspirations for security, peace and stability and completing the political process through implementation of the outcomes of the National Dialogue Conference.