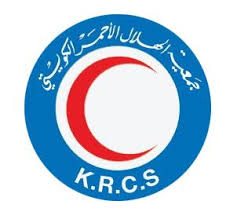 Kuwait, (Saba) -
Kuwaiti Red Crescent Society (KRCS) has announced allocation a budget for providing medicines for combating cholera in Yemen.
"Kuwaiti Red Crescent Society is keen on standing by brothers in Yemen out of the State of Kuwait's endeavor to achieve medicine security," said the Secretary General of KRCS Maha al-Barjas.
She added that the society will make this contribution in cooperation with Response Network for Humanitarian and Relief Activities after Yemen called for international help once the cholera spread, noting that they will not spare no effort in providing health aid and sending medicines to hospitals, which are full of patients diagnosed with cholera.
She noted that the society has carried out a number of health and humanitarian projects in a number of Yemeni governorates, including Aden surgery camp for treating bone and joints, eye problems and neurology.
She made it clear that the society has distributed around 500 wheel chairs and 1000 of pair of crutches in Mreb and Aden governorates, in addition to providing artificial limps to 33 injured people, providing four hospitals with electric generators, equipping eight portable hospitals and maintaining dialysis center.