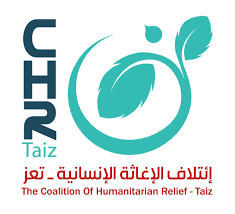 Taiz, (Saba) – Up to 361 people, including children and women, were killed and injured in April 2017 over war is being waged by Houthi-Saleh militias on Taiz governorate, said Humanitarian Relief Coalition in recent report.
According to the report, 104 people, five children and six women, were killed, and 257 others including 12 children and fife women injured. 23 houses, facilities and public and private possessions were bombed by militias in April.
The report confirmed that water and electricity, as well as cleaning services are still absent in the city. Health and relief aid are still poor, despite breaking partial siege from the west last August.
188 families have been displaced and forcibly evicted in the southern countryside of the governorate and have not get quick housing assistances due to halt services of the donor organizations in Taiz.
The coalition denounced abducting 200 trucks loaded with relief aid to affected people in Taiz by Houthi-Saleh's militias in Hodeida.
It called for bringing humanitarian aid to affected people via west-southern entrance, appealing humanitarian organizations and concerned bodies to support Taiz.