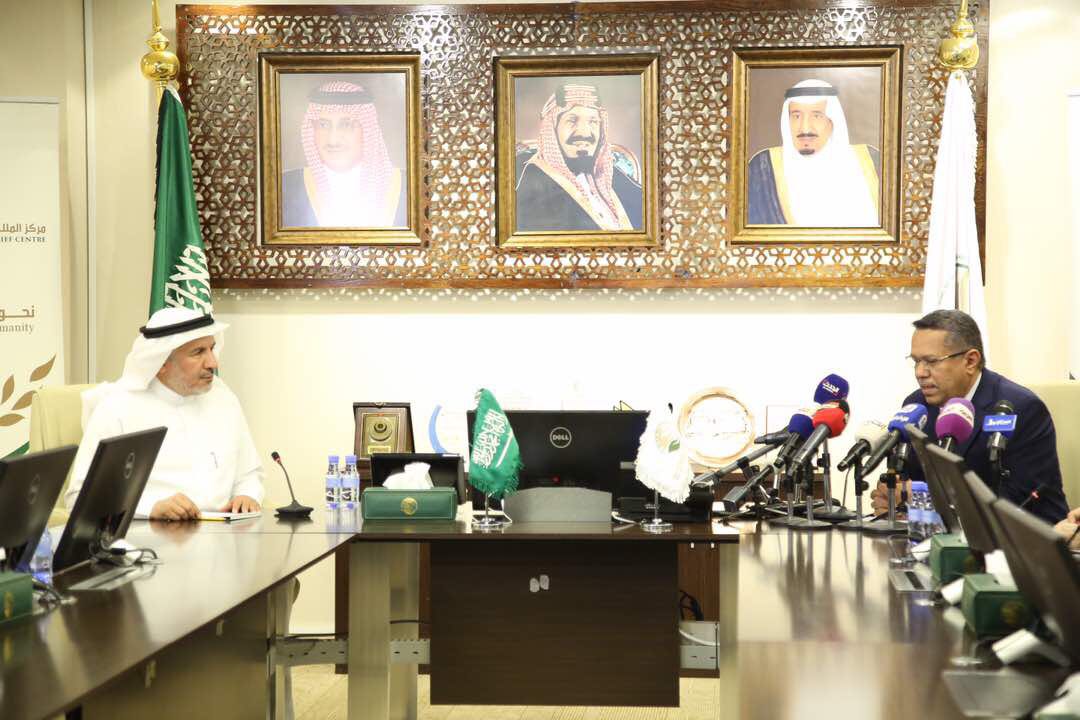 Riyadh (Saba) – Prime Minister Ahmed Obaid Bin Daghar on Sunday visited King Salman Center for Relief and Humanitarian Aid (KSCRHA).
The prime minister said that KSCRHA provided a great deal of assistances for the Yemeni people in this critical conditions Yemen is witnessing, pointing out that they came as a response to the directives of King Salman Bin Abdulaziz.
Bin Daghar highly valued efforts exerted by KSCRHA to deliver assistances to all Yemeni governorates.
He noted that 40% of the assistances pledged by the meeting of the humanitarian response Yemen held in Geneva last week was provided by the GCC States, particularly Saudi Arabia.
Chairman of KSCRHA Dr. Abdullah al-Rabea'ah welcomed the prime minister, asserting that KSCRHA gives priorities to the Yemeni people.