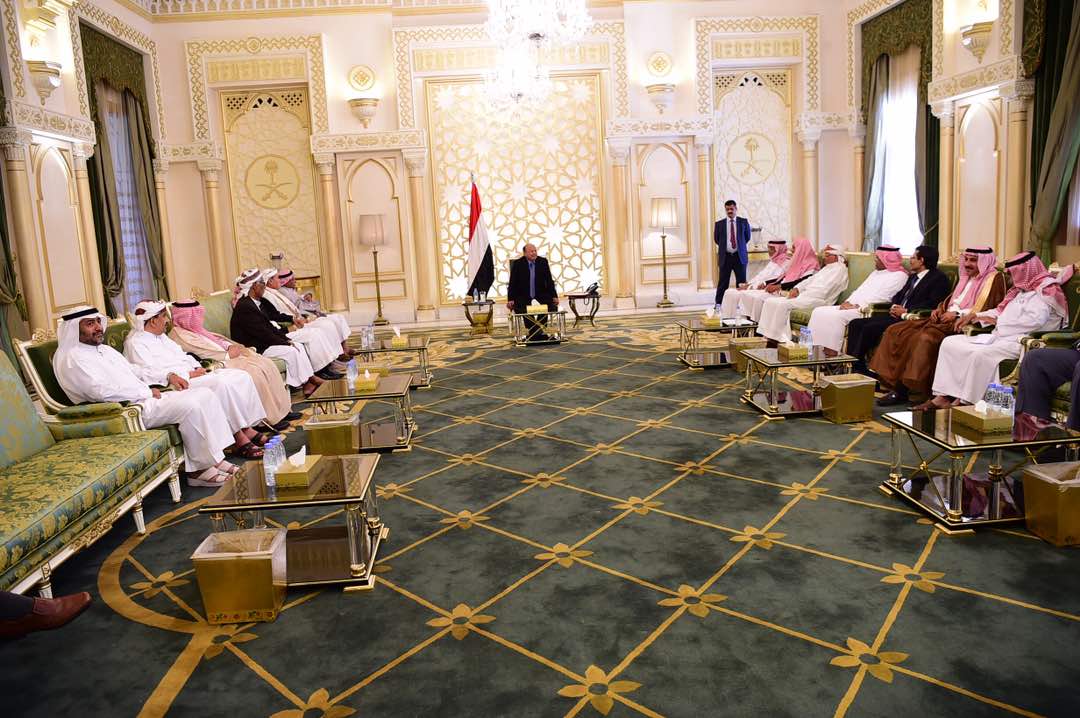 Riyadh (Saba)- President Abdo Rabbu Mansour Hadi on Tuesday met her with tribal leaders and social figures of Hadramout.
Hadi discussed with them Yemen's situations in light of the war carried out by the Houthi- Saleh militias against Yemenis, pointing out the militias killed thousands of Yemenis and the destroy Yemne's infrastructure.
Hadi lauded the meeting held by people Hadramout this week on the creation of the Hadramout federal region, asserting that Hadhramout region will bring about peace and normalization of the life according to the National Dialogue Conference's outcomes and put an end to the centralization.
The president further said that the government will work to create federal regions and accelerate reconstruction, security, stability and providing essential services to Yemenis.
He also cited that the lasting peace in Yemen will only base on the essential terms of references which include the GCC-mediated initiative, the outcomes of the National Dialogue Conference on Yemen and the UN resolutions on Yemen, particularly the Resolution 2216.
The tribal leaders of Hadramout thanked President Hadi for meeting them, pointing out that they will continue supporting his efforts aiming to get Yemen out of tis crises.