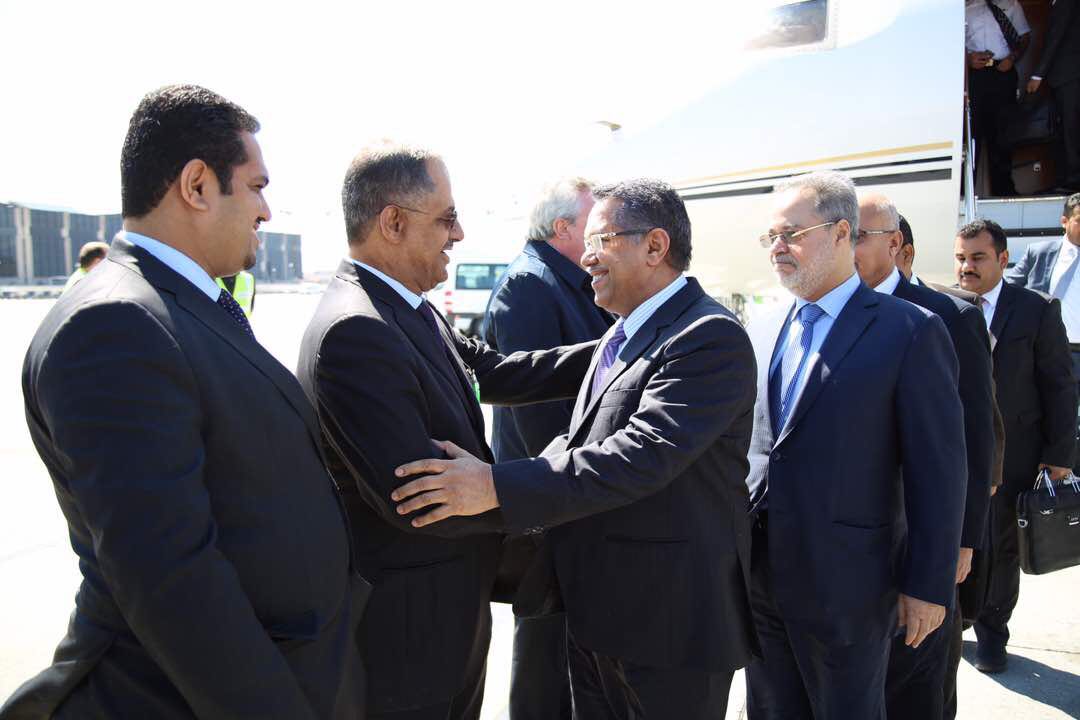 Geneva, (Saba) - Prime Minster Ahmad Ubaid bin Daghr arrived Friday here for participation in a meeting for Supplying Yemeni Response Plan.
The meeting is getting highly attention for mobilizing humanitarian support to Yemen.
UN Office for the Coordination of Humanitarian Affairs is preparing for the meeting to be held on the 25th of this April under Swiss and Sweden sponsorship and will be presided over by the UN Secretary General António Guterres and Under-Secretary-General for Humanitarian Affairs and Emergency Stephen O' Brien.
Bin Daghr will meet with the UN Secretary General, foreign ministers of Sewed and Switzerland, director of FAO and other UN officials and diplomats of a number of countries.