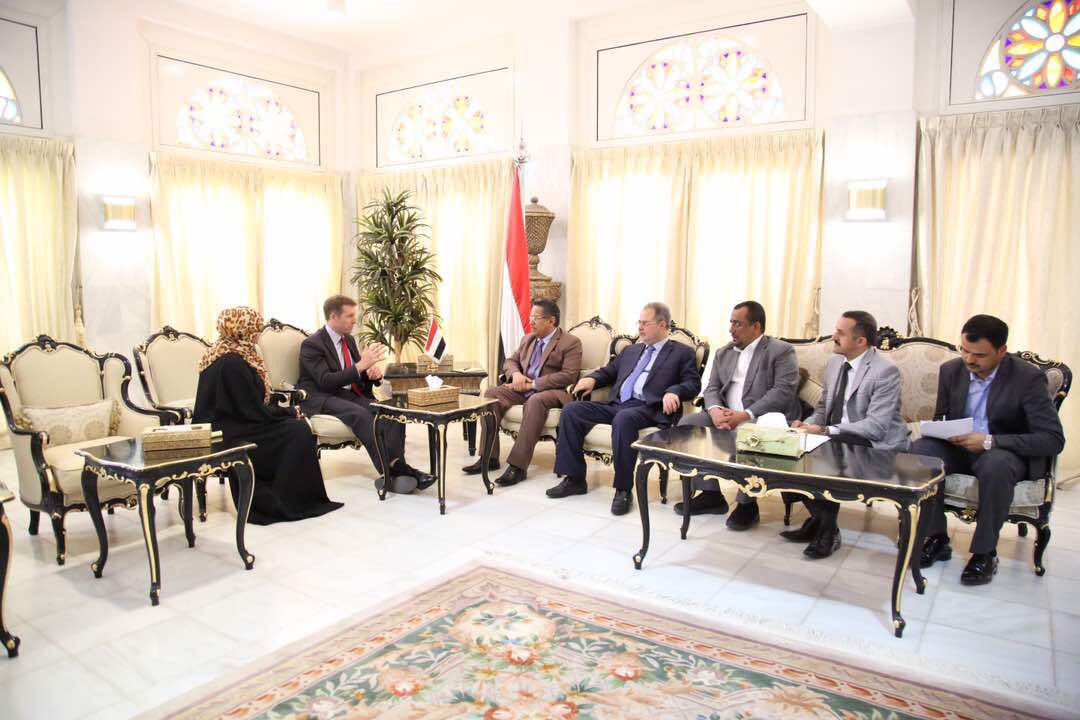 Riyadh (Saba)- Prime Minister Ahmed Obaid Bin Daghar and the United Kingdom Ambassador to Yemen Simon Shercliff on Thursday discussed here mutual relations and how to enhance them.
PM praised the UK's positions, its support to the legitimate government and its efforts to bring about lasting and just peace which the Yemeni people looks forward to.
He referred to the efforts exerted by the government to normalize the situation of the liberated governorates, providing essential services and paying salaries of the public servants and the army.
He also noted that the government works to deliver humanitarian assistances and relief to all governorates though the Houthi-Saleh militias operate to hinder its efforts.
The meeting reviewed economic and service aspects and the support to Yemen at all levels.
The ambassador affirmed that the United Kingdom will continue supporting the legitimate government led by President Abdo Rabbu Mansour Hadi, making clear that the UK is keen to bring about peace in Yemen in accordance with the essential terms of reference including the GCC deal, the outcomes of the National Dialogue Conference and the UN resolutions on Yemen.