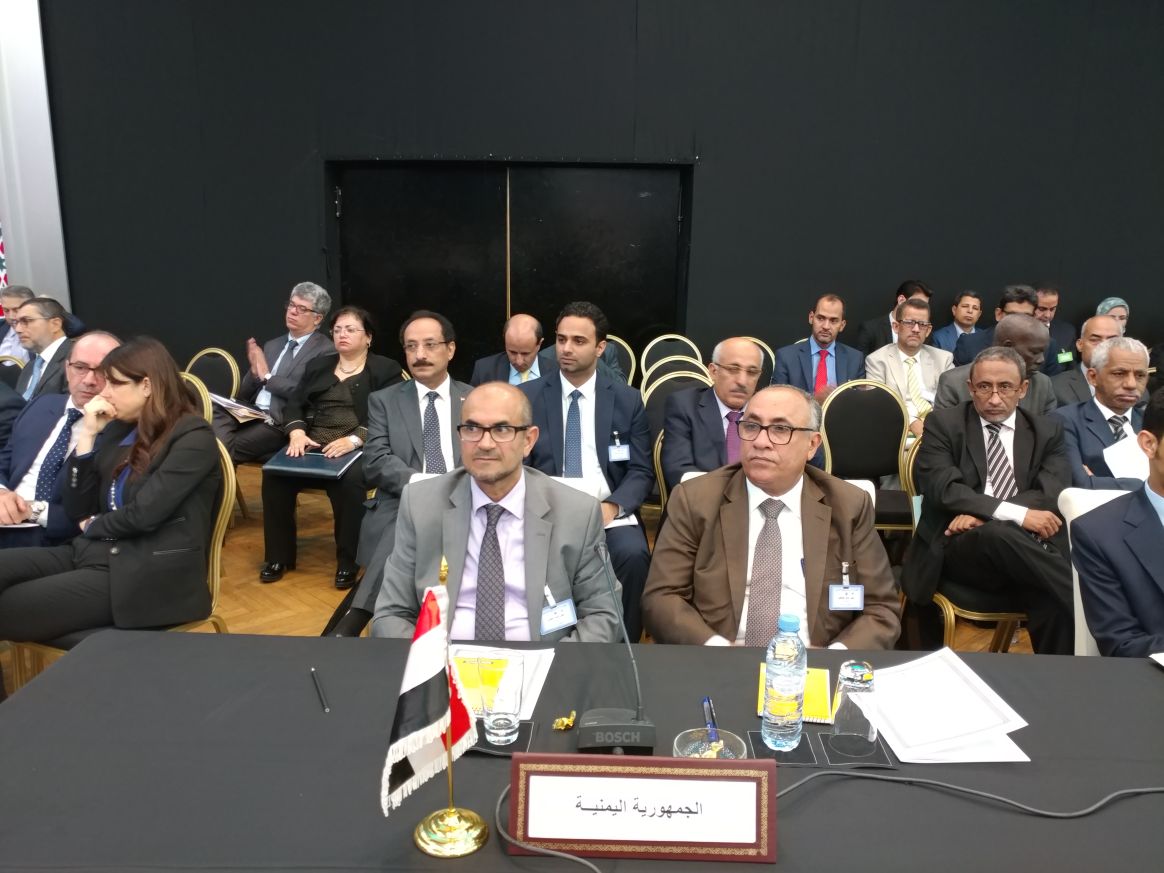 Marakish, (Saba)- Yemen has participated in the 46th Meeting of Arab Financial Agencies and Institutions with a delegation headed by Minister of Planning and International Cooperation Mohammad al-Sa'adi and Governor of the Central Bank of Yemen Munassar al-Quaiti.
The meeting has been kicked off here on Tuesday.
Al-Sa'adi delivered a speech in which he reviewed miserable situations in Yemen and their effects on economic, development and social conditions, praising efforts of Arab financial institutions to Yemen to overcome these conditions.
On the sidelines of the meeting, al-Sa'adi discussed with President of Islamic Bank Groups for Development Bandar Hijaz aspects of cooperation between Yemen the groups and means of enhancing and boosting them in the future.
He also discussed with the Chairman of the Board of Arab Fund Adullatif al-Hamad and heads of Arab financial funds cooperation with them, confirming significance of joint Arab work to face economic challenges.