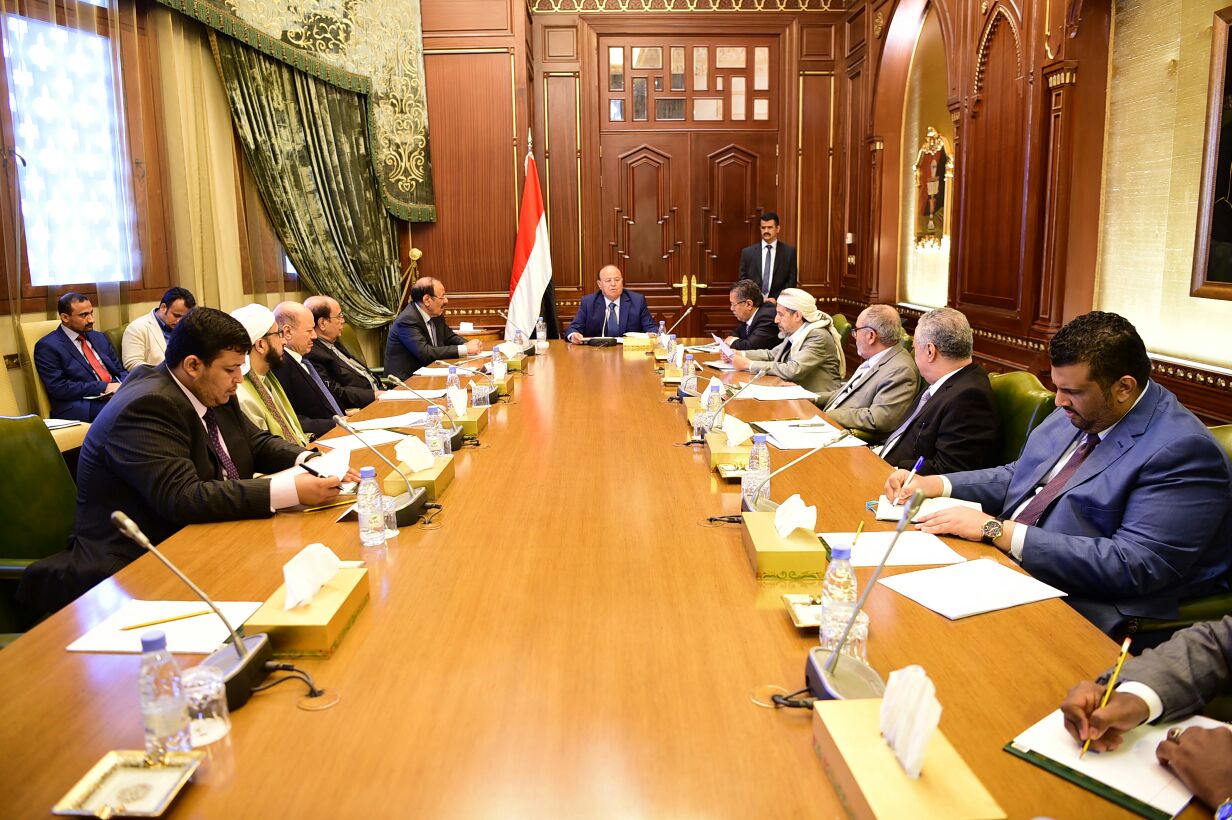 Riyadh-Saba
President Abdo Rabbu Mansour Hadi held Wednesday a meeting with his advisors and discussed latest developments in the country included military, political and Arab and international support to the country and its legal leadership.
In the meeting, attended by Vice President Ali Mohsen Saleh and Prime Minister Ahmad Ubaid bin Daghr, President Hadi reviewed a number of meetings' positive results he held on the sideline of the 28th Arab Summit held in Jordan last week, confirming UN and International Community's support to Yemen and its legal government.
The meeting dealt also with a number of issues concerning living and economic conditions of the people, security and continuing efforts with international community for fighting terrorism. He asserted on peaceful solutions based on the three references; the GCC Initiative, the National Dialogue Conference's outcomes and the UN Security Council Resolutions led by Resolution No. 2216
He concentrated on integration and enhancing cooperation with brothers in the Arab Coalition to boost political attitude and joint fate for facing interventions and plots against Yemen and the whole region.