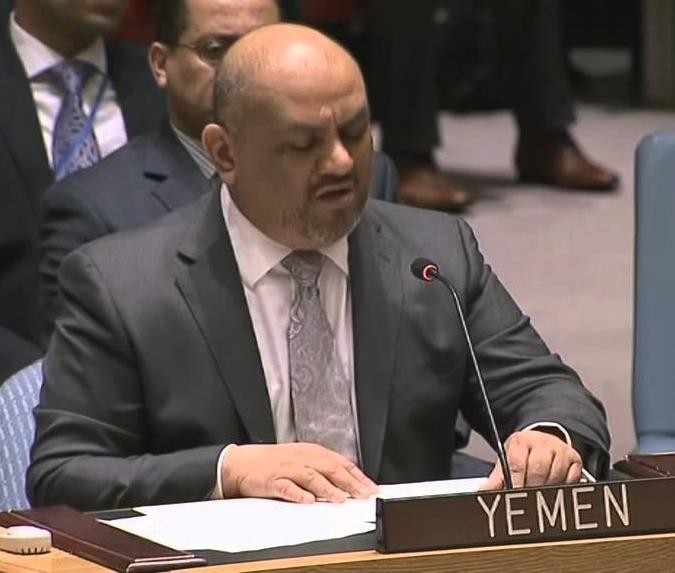 New York (Saba)
Permanent Representative of Yemen to the United Nations Khalid al-Yamani has called the international community and donors to actively take part in the high-level meeting on humanitarian pledges for Yemen scheduled to be held in Geneva on April 25.
Al-Yamani demanded, during a briefing arranged by the United Nations Office for the Coordination of Humanitarian Affairs (OCHA) in collaboration with the missions of Swiss and Sweden to New York, to provide support to the Yemeni people who face the most tragic humanitarian crisis.
The Yemeni government will take part with a high-level delegation headed by Prime Minister Ahmed Obaid Bin Daghar, he explained.
The briefing aimed to mobilize international donors to actively take part in the upcoming Geneva meeting and fund the humanitarian response plan for 2017 which is estimated at $2,1 billion. All member states s were also invited to participate in the meeting.
UN Secretary- General António Guterres and foreign ministers of Sweden and Swiss will participate in the meeting.
Al-Yamani thanked OCHA, and governments of Sweden and Swiss for adopting the meeting and taking care of Yemen's humanitarian situation.