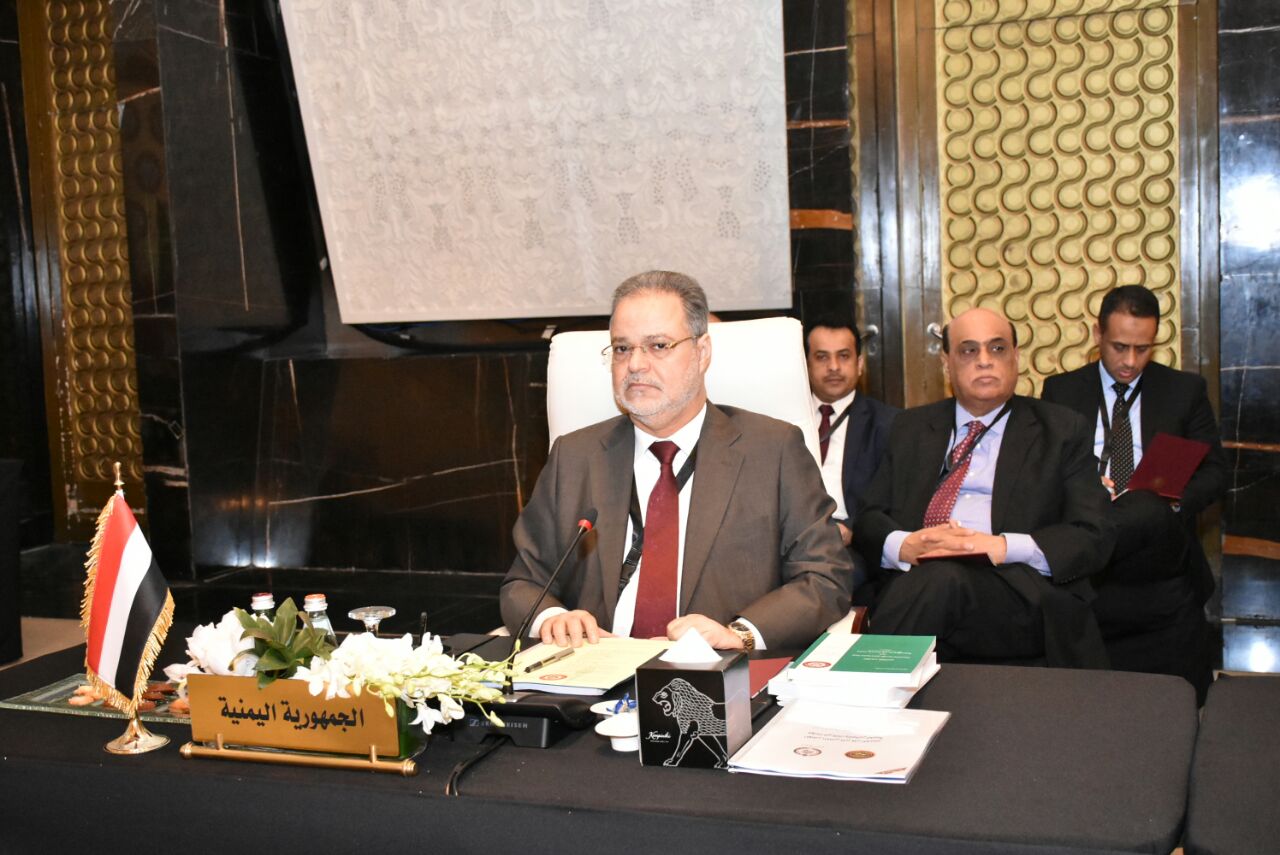 Dead Sea, (Saba) - Deputy Prime Minister, Minister of Foreign Affairs Abdulmalik al-Mikhlafi has confirmed government's keenness and serious efforts to end suffering of Yemeni people and stopping killing, destruction and siege imposed by rebels on Yemen.
"We will do outmost to guarantee regaining peace and stability across Yemen and realizing justice, equality and admirable prosperity," said al-Mikhlafi in a speech he delivered at Arab League Foreign Ministers' Meeting held Monday here. The convening ministers are preparing for an Ordinary Arab League Summit to be kicked off on March.29.
Al-Mikhlafi said that Arab World is overcoming important period and unprecedented challenges targeting the national Arab state's entity and the whole Arab society, expressing Yemen's gratitude to coalition led by Saudi Arabia and the UAE for standing behind Yemeni people and their support to the legal leadership represented by President Hadi.
Arab Foreign Ministers have reaffirmed their countries' absolute support to legal government in Yemen and means for realizing peace in accordance with the three references, the National Dialogue Conference's outcomes, the GCC Initiative and the UNSC's Resolution No. 2216.