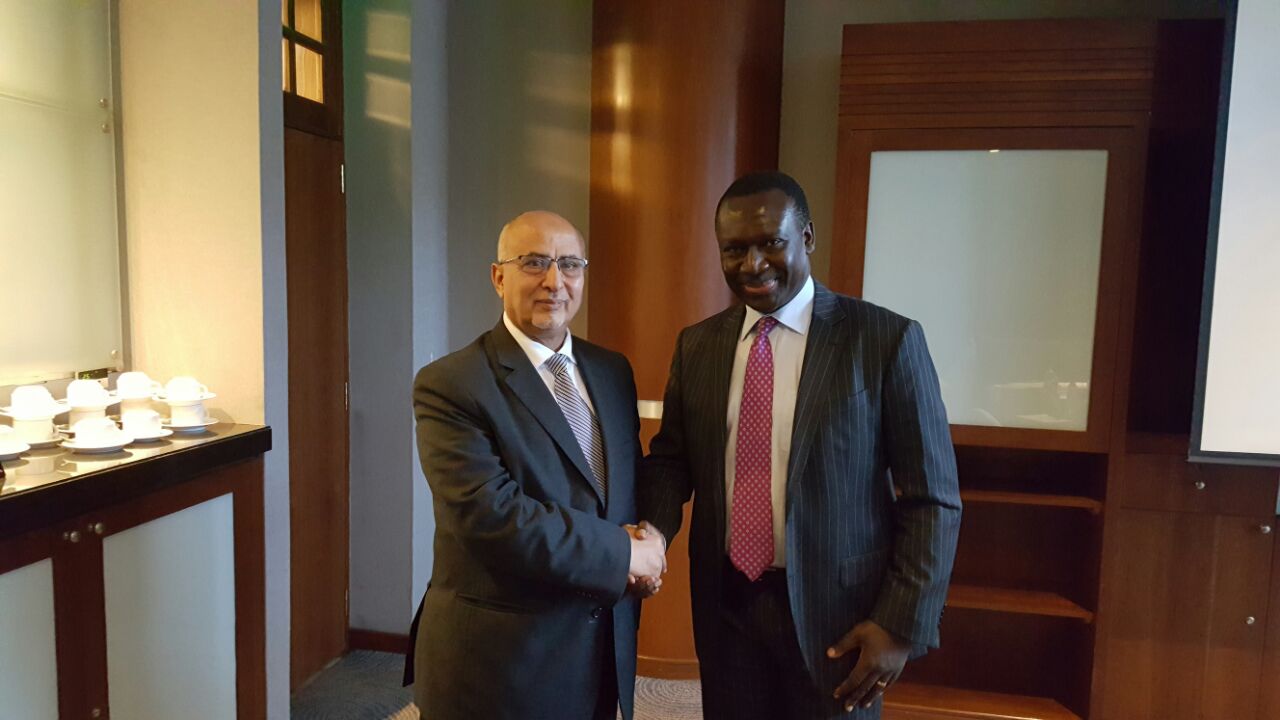 Nairobi (Saba)- Minister of Local Administration, the Head of the Supreme Aid National Committee Abdulraqeeb Fatah and Assistant of the High Commissioner for Refugees George Okoth-Obbo discussed implementation of humanitarian aid programs and activities in Yemen.
In a meeting held Saturday, on the sideline of the International Refugee Conference being held here, the minister and the UN diplomat also discussed measures of dealing with challenges facing humanitarian aid in the country.
The meeting dealt with Somali refugees pouring to Yemen and means of providing them with aid and protection via cooperation and coordination between the government and the organization under these difficult conditions.
Despite difficult conditions, Yemen sees incoming Somalis as "displaced people not refugees," said Fatah.
He confirmed readiness of providing secured and appropriate environment to refugees.
Minister Fatah, who highlighted huge numbers of internal displaced people over wars being waged by Houthi-Saleh's militias in a number of governorates, calling international organizations for supporting Yemen to face these challenges.