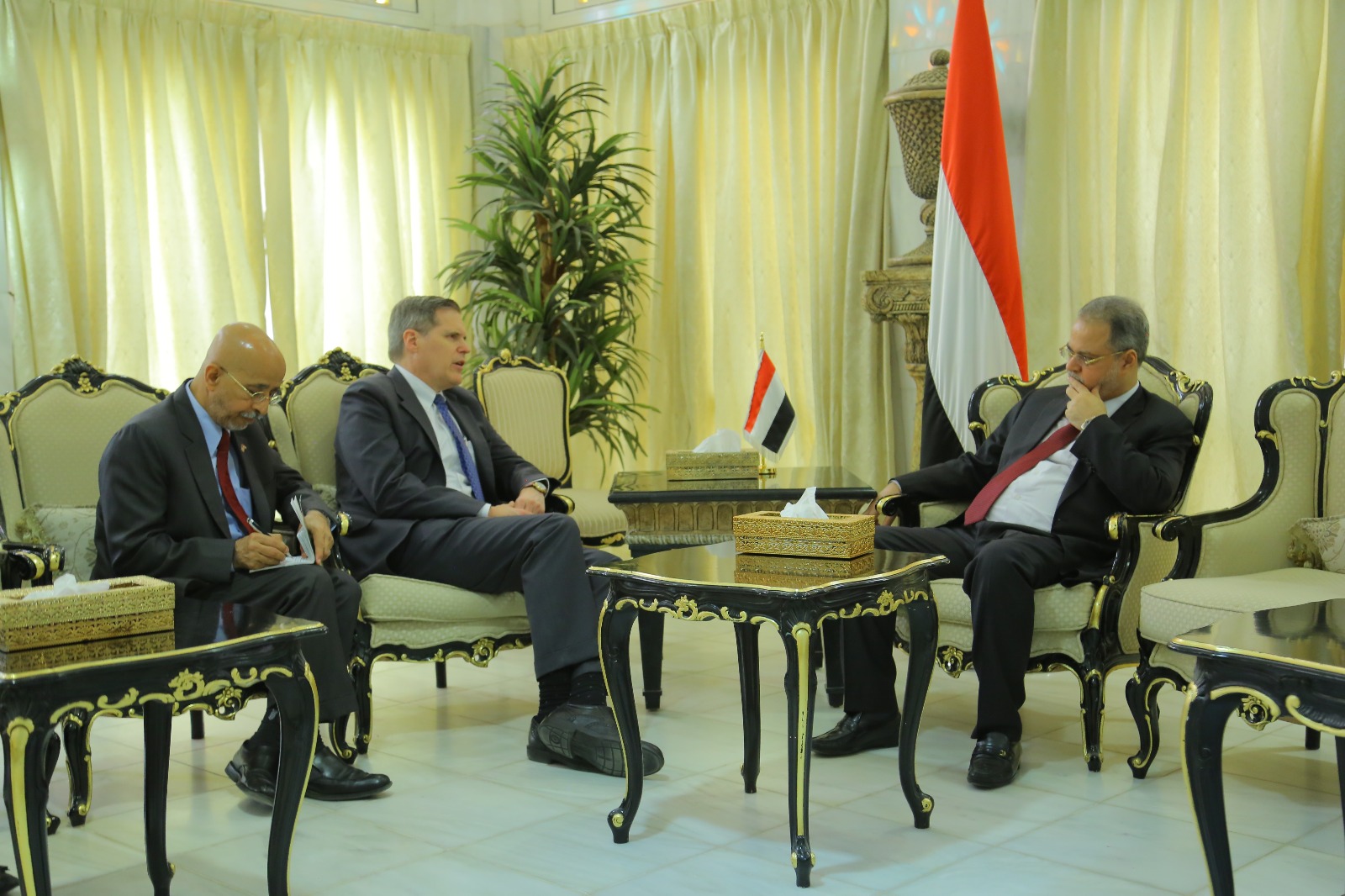 Riyadh (Saba)- Deputy Prime Minister and Foreign Minister Abdul-Malik al-Mikhlafi on Wednesday met in Riyadh with the US Ambassador to Yemen Mathew Tuller.
They discussed the issues of common interests at political, economic and security levels as well fighting terrorism and updates of the Yemeni arena.
The ambassador was also briefed on the developments regarding the situation of Yemenis in the liberate areas.
The foreign minister stressed that the Yemeni government supports efforts exerted by the United Nations Special Envoy to Yemen Esmail Ould Cheikh Ahmed to reach reconciliation in Yemen on bases of the basic terms of references.
For his part, Tuller appreciated attempts of the Yemeni government to restore essential services for Yemenis in the areas which were harmed due to the war, asserting that the US administration will continue its cooperation and coordination with the legitimate Yemeni government in all fields.