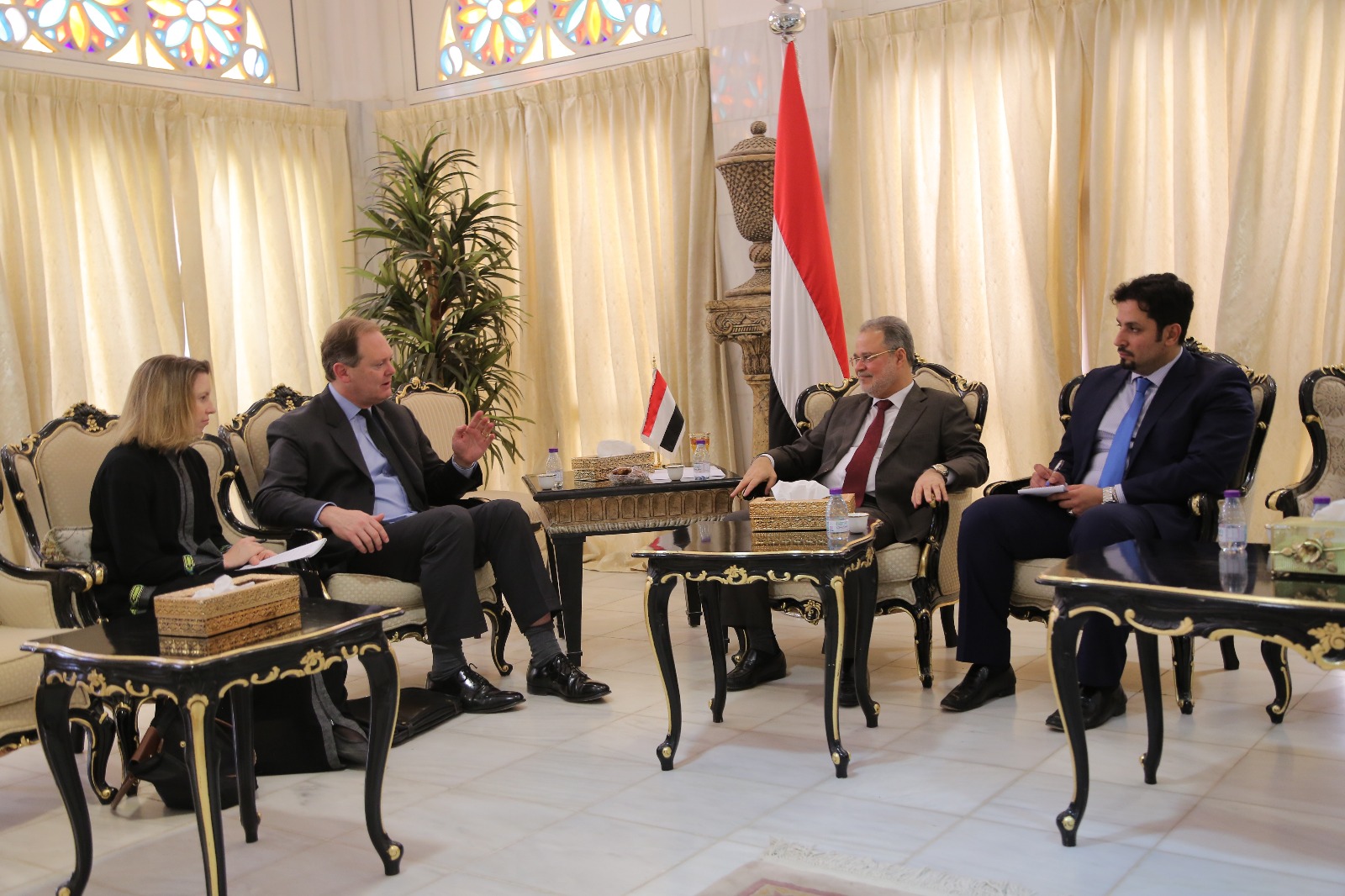 Riyadh (Saba)- Deputy Prime Minister and Foreign Minister Abdul-Malik al-Mikhafi on Tuesday met with the non-resident Australian Ambassador to Yemen Ralph King.
During the meeting, they discussed bilateral relations, issues of common interests and how two enhance Yemeni-Australian relations.
Al-Mikhlafi affirmed that Yemen supports efforts exerted by the UN Envoy to Yemen Esmail Ould Cheikh Ahmed and positively deals with his seeking, spelling out that the putschists hinder his efforts.